IES Antoni Llido Secondary School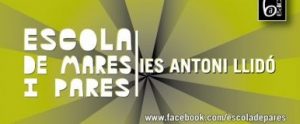 Secondary Spanish School in Javea Port. Full details of all courses can be found on their website and Facebook Pages.

Lower Secondary education (Educación Secundaria Obligatoria - ESO) from the age of 12 to 16. Unlike UK schools, if children fail their end of year exams in at either primary or secondary levels, they risk having to repeat the entire academic year - a definite motivator!
Av. de Augusta, 03730 Xàbia, Alicante, Spain

,

Xàbia

03730