Floor-Restore. Floor polishing and restoration
Floor-Restore. Floor polishing and restoration
Floor restore is a professional company based in the Costa Blanca Spain. If you have a scratched or dull looking floor we can help you.
Floor Restore are floor restoration specialists in marble, terrazzo, terracotta, Ceramic tiles and all types of stone.  We also offer the laying of Tiles and the laying of Stone resin.
For all your flooring needs in the Costa Blanca area contact us today for a free no obligation quote.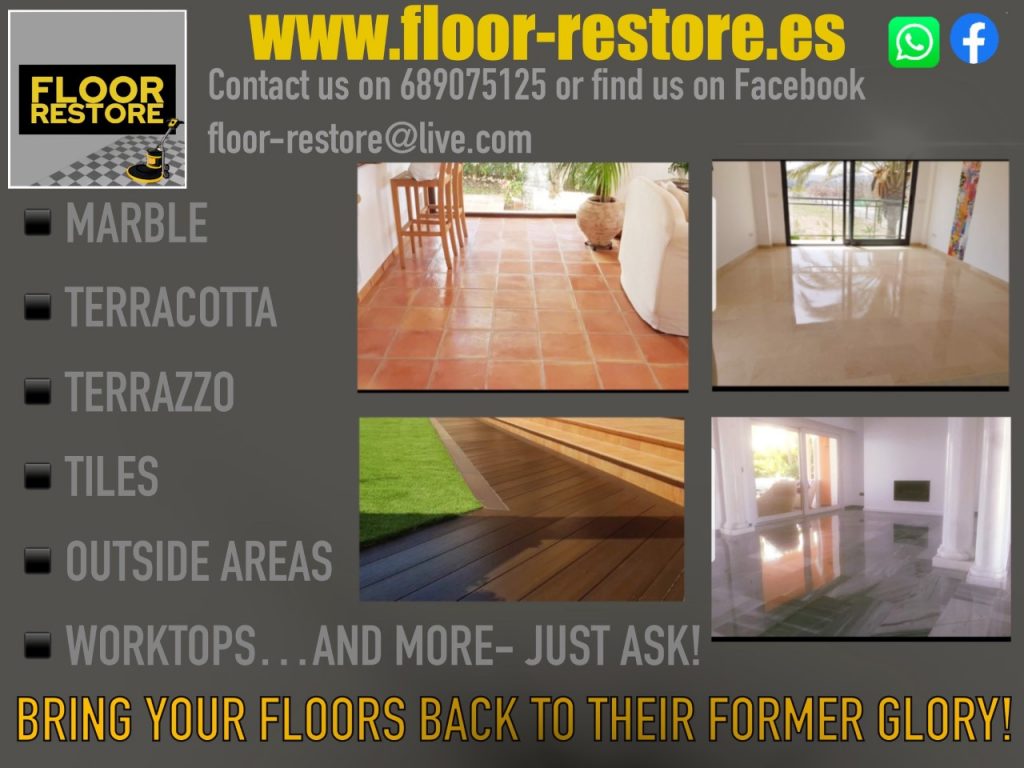 Returning user? Please log in or register in this submission form.
Add Review to "Floor-Restore. Floor polishing and restoration"