The Department Health has information on the vaccination process against COVID-19 by age groups on their website,
Thus, from the website of the Ministry of Health, you can access the section on vaccination by age groups that will be updated weekly.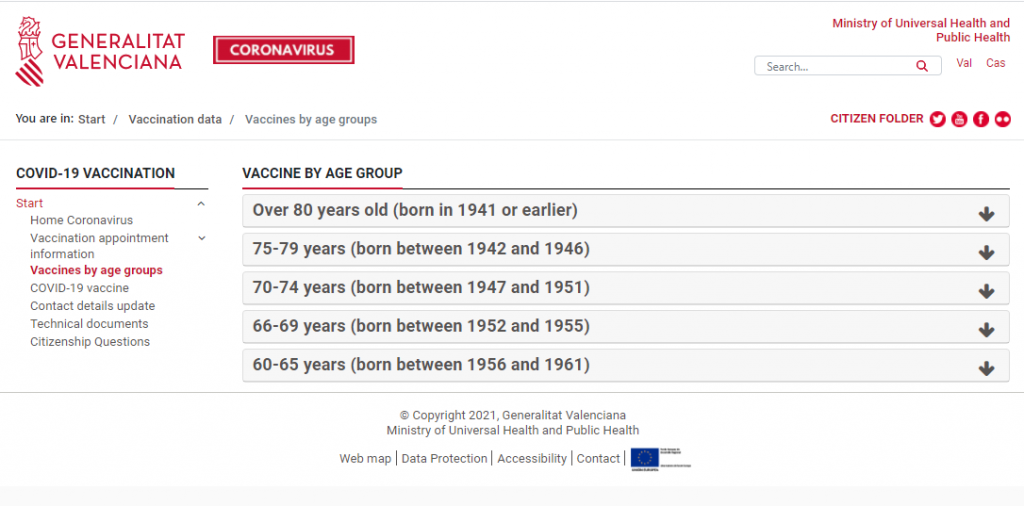 In each vaccination group it is specified when the invitation to be vaccinated will be received and also when a new invitation will be received, in the event that someone had not been able to attend their first appointment.
Click the arrow on your age group as below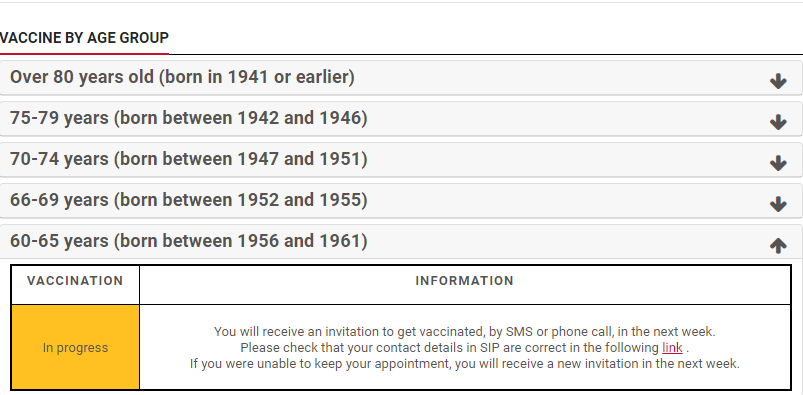 It is remembered, in any of the cases, that it is very important that the contact details that appear on the patients' SIP card are updated, so that at the moment the place, day and time of vaccination have to be notified. data is correct.
If any type of doubt still persists, you can call 900 300 555, where the personnel trained in this regard will attend to and answer any question related to the vaccination process.
Health recalls that another of the services enabled on the website is the possibility of downloading and printing the proof of having been vaccinated, where the inoculation date will appear, as well as the vaccine supplied and the batch to which it belongs.