Cooling Down a Little 
NATIONAL HOLIDAY ON WEDNESDAY 15TH AUGUST. Link here to all National, Local and Regional Holidays in The Marina Alta.
This week sees 4 local fiestas being celebrated ( Links to programmes below)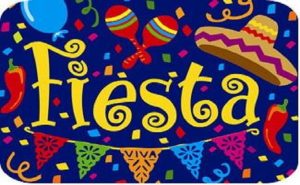 Denia Moors and Christians Programme (Finishes 16th August)
Calpe Programme (Finishes 13th August)
Portitxol (Javea) 2 Day Fiesta on 11th and 12th August
Lliber Fiesta Programme ( Finishes 22nd August)
CINEMA
Incredibles showing at Cine Jayan 
AND!  Mama Mia returns on 16th August
Movies on the Beach start next Tuesday
MAKE A SMILE CHARITY DAY IN BENISSA ON SUNDAY 12TH AUGUST
FREE CONCERTS IN THE PARK IN DENIA
LA SELLA FIESTA ON 17TH AUGUST
COME MEET THE BANANADRAMA PEEPS AT CAFE CORTADO ON 19TH AUGUST 
TEULADA MEDIEVAL MARKET THIS WEEKEND  (Great market but heed the warning on the article) 
Plenty of Markets, both day and night. See them all here
Cirque de Sol shows in Alicante until Mid August . Book here
All gigs throughout the week, take a look here
Guide to Summer Camps for Children here
For places to visit through the summer, follow this link to our "Out and About " section on the main website.
HAVE A GREAT WEEK
Pick of the week Businesses on Javea Connect Biz Hub…………