HOLIDAYS NEXT WEEK. 9TH (REGIONAL) AND 12TH OCTOBER (NATIONAL)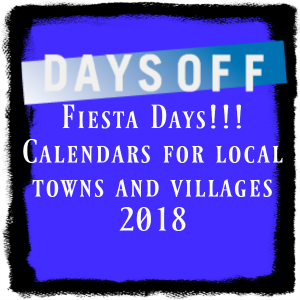 Link here to all fiesta days in all local towns an villages.
Ondara Mall for the rest of 2018……..

October 9th Valencian Celebrations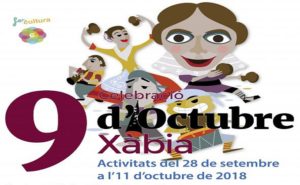 From now until 11th October.. Programme Here
Joint Fundraiser at Mr Punch, Javea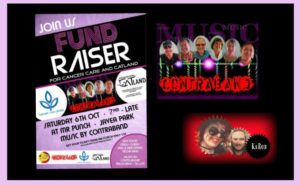 Rip-roaring evening at Mr Punch on 6th October. Plenty of food, drinks and atmosphere too with Contraband and a guest appearance by KaRob. All in aid of Cancer Care and Javea's new Cat Shelter "Catland". At Mr Punch, Javea. Find out more here  You may still be able to get a ticket:)
Denia Motor Show starts 6th October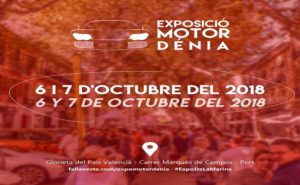 If you are looking for a new vehicle or have a fascination for cars, then this is the time to visit Dénia.  There will be over 30 exhibitors of new and second hand vehicles.  This is a benchmark show, with exhibitors from the Marina Alta and El Safor areas.  Visitors are able to see and experience new developments in the motor vehicle industry and will have the opportunity to encounter some great deals.
Ayora Honey Festival and Valley del Jucar River Cruise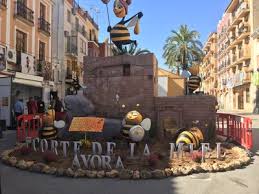 This will be a day to remember! Spend the morning in the pretty town of Ayora, complete with castle, during it's famous Honey Festival.The streets are alive with food tastings and demonstrations and market stalls. Yum Yum! Click here for details
CLICK HERE FOR WHAT'S ON IN JAVEA
CLICK HERE FOR WHAT'S ON IN MORAIRA/TEULADA
CLICK HERE FOR WHAT'S ON IN JALON VALLEY/BENISSA/CALPE
CLICK HERE FOR WHAT'S ON IN AND AROUND DENIA/PEDREGUER/GATA
And now the nights are drawing in, find yourself a cosy bar, get a team together and play a quiz somewhere. 
CLICK HERE FOR LOCAL QUIZ NIGHTS
HALLOWEEN COMING UP.. HERE IS WHAT WE HAVE SO FAR….
THIS WEEK'S WHAT'S ON GUIDE IS SPONSORED BY SMART AUTO SOLUTIONS

 Advertise with us…Email us for brochure at [email protected]