Denia Fallas Begins.
Click photo below for full programme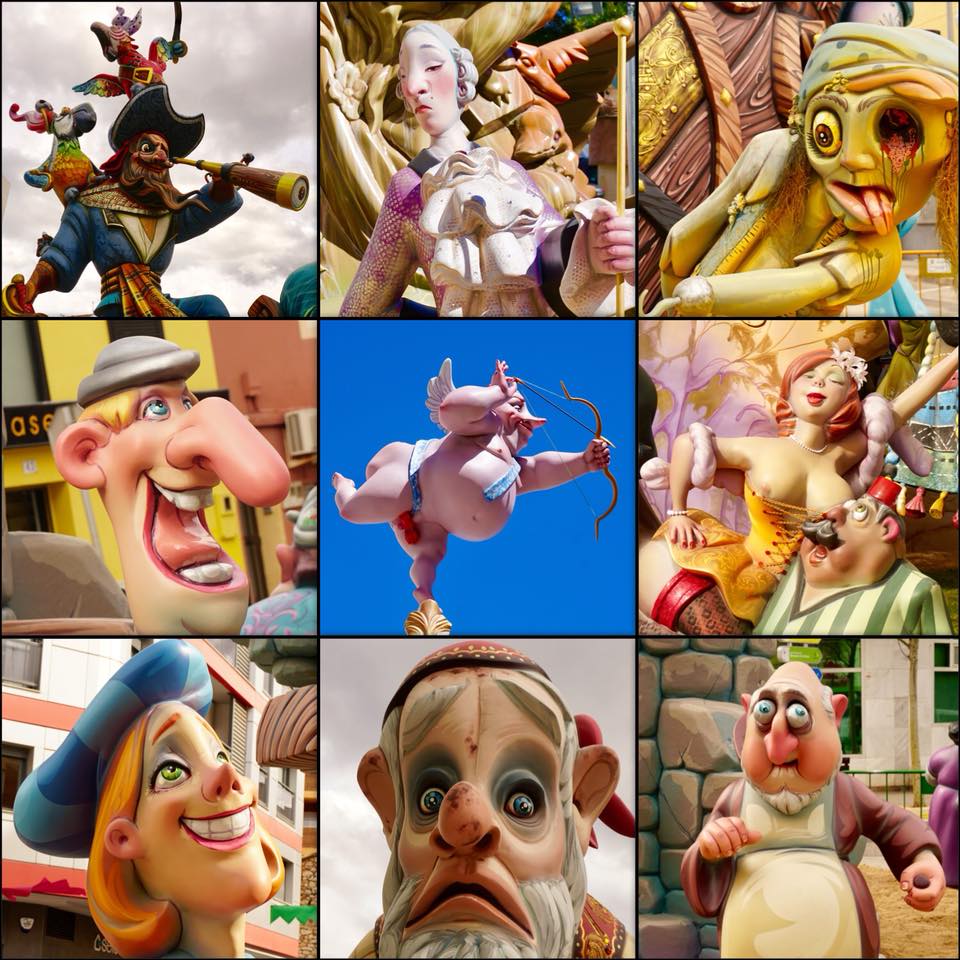 Carnival everwhere on 22nd February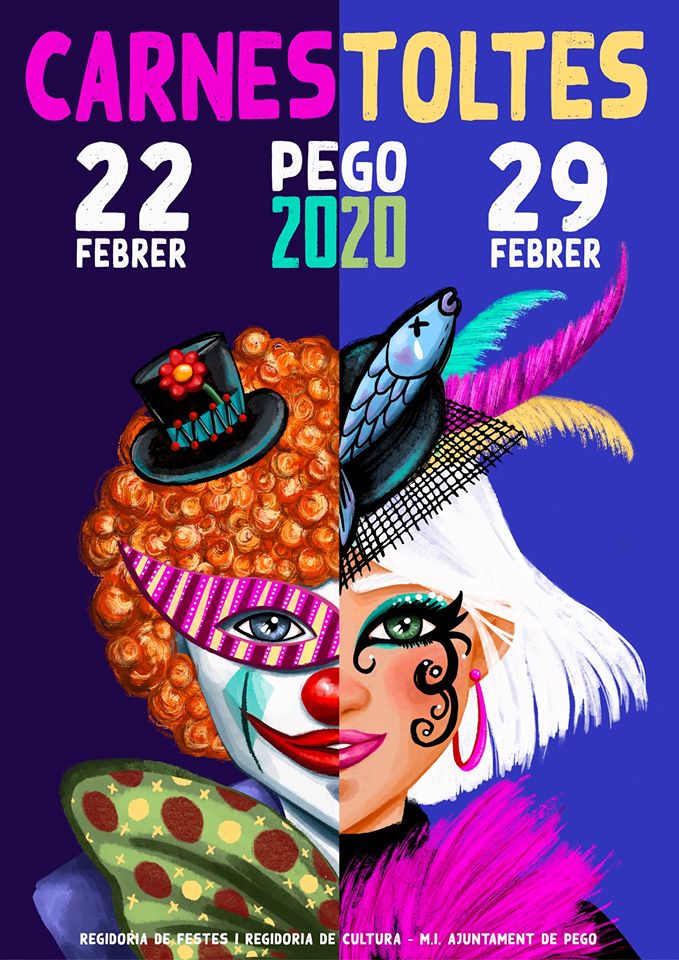 ADRIAN- A Unique Panto
A STAGE PRODUCTION WITH A DIFFERENCE!
Nowhere else will you ever see on stage, for example:-
A Wicked Witch portraying a Fairy Godmother
A Jazz Singing Prosecutor
A Journalist with a wooden nose
A Crooning Crusoe
A Seafaring Bo-Peep
A Manipulating She-Wolf
A Flying Squaddie masquerading as a judge
A Graphic designing pirate
A Blind lady as Belle the Bookworm
Three very disillusioned Disney princesses
Oh… and a few sheep!
Well, until now that is!
Don't miss this funny fairytale at Careline on 13th and 14th March.
Book your tickets now online at the Careline booking office (link below) or reserve via email/phone .. details on the poster 😀
https://thelittleboxoffice.com/carelinetheat…/…/view/114352…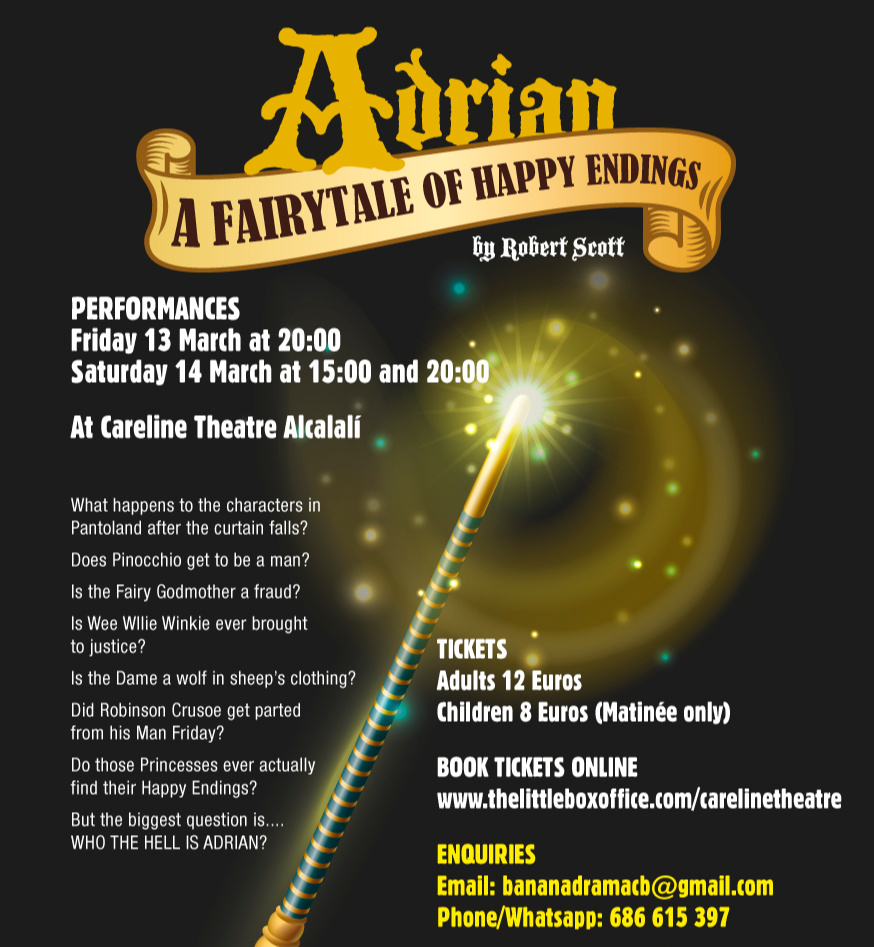 Safor, this weekend, offers the perfect opportunity to get to know this municipality – an area that lies between the coast and inland of the province, located 9 km. from Gandia. You may be surprised to learn of its important historical and cultural background and, of course, its famous "Coques de Dacsa". Click the photo for full programme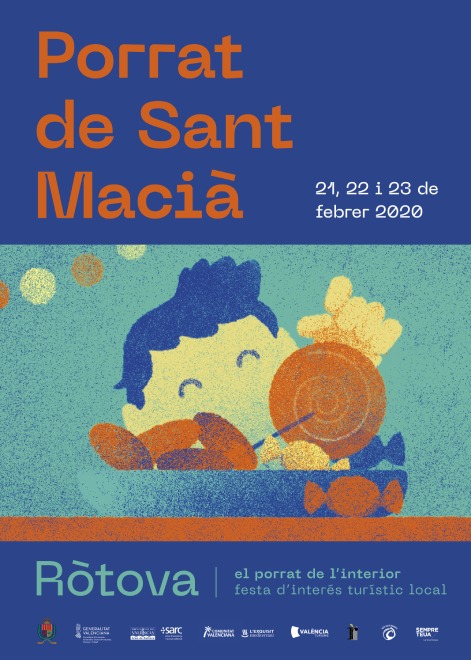 Alcalali Almond Blossom Festival – Final Week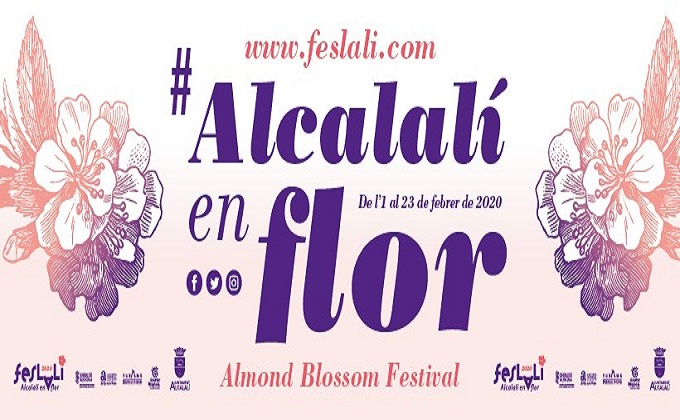 Movies in English.
Events In The Wings….
Teulada Antiques Fair
Scottish Ball
Femrock
Adrian – A fairytale with a twist.
Danceathon at Venta Roja.
St Patrick's Festival
Have a scroll through…..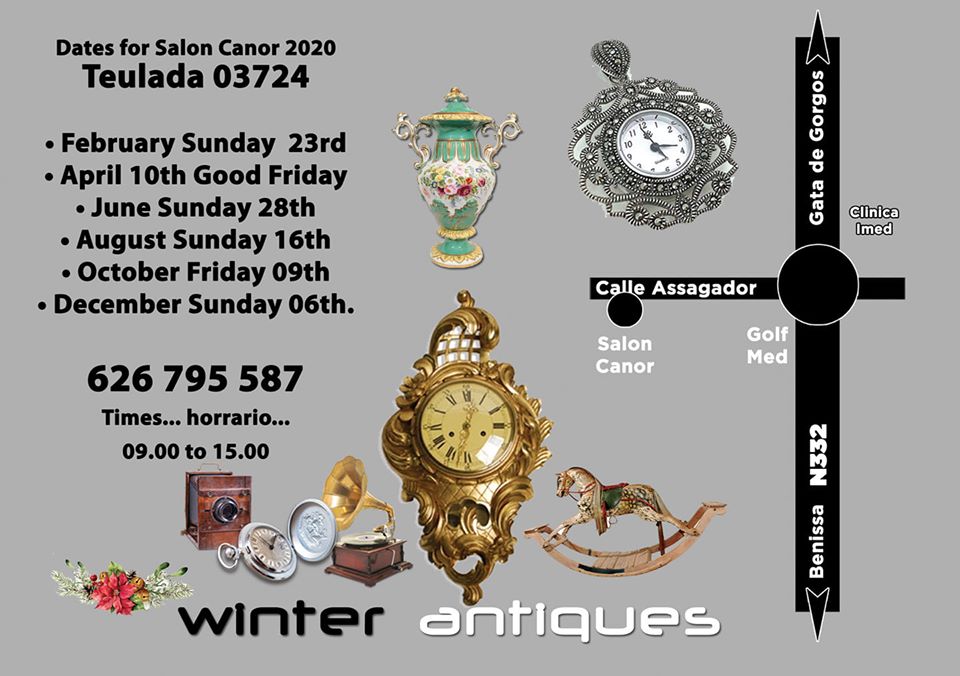 Now the Weather Forecast…
New market coming to Denia on 7th March
COMPLETE EVENT CALENDAR