News via BBC 4/12/21
Travellers heading to the UK will now have to take a Covid test before their departure in an effort to limit spread of the virus, the government has said.
Health Secretary Sajid Javid said the tightened requirements would come into force from 04:00 GMT on Tuesday. The Scottish and Welsh governments have confirmed they will also bring in the updated measures for travellers following the assessment of the UK Health Security Agency.
As well as the lateral flow or PCR test before departure, they will also need to take a PCR test before the end of their second day in the UK and have to self-isolate at least until their negative result comes back.
Everyone aged 12 and over will be required to take a pre-departure test a maximum of 48 hours before leaving.
Currently people only need to self-isolate until they test negative within two days of arriving.
The health secretary said the government's strategy since the discover of the Omicron variant had been to "buy time" to assess and to "put in place protective measures", adding: "we've always said that we would act swiftly should new data require it."
Starting at midnight this Friday 3rd December, in the Valencian Community it will be mandatory to present the COVID passport to access:-
Hospitality establishments such as bars, nightclubs, restaurants and leisure venues with a capacity of more than 50 people.
Establishments dedicated to any recreational activities, also with a capacity of more than 50 people
Hospitals and care homes (public or private)
There are 2 ways to apply:
1. Download from your mobile phone or computer via this link https://coronavirus.san.gva.es/ca/certificado-digital-ue
2. Apply for it at your local Health Centre
(The EU Digital COVID Certificate Regulation started on 01 July 2021.)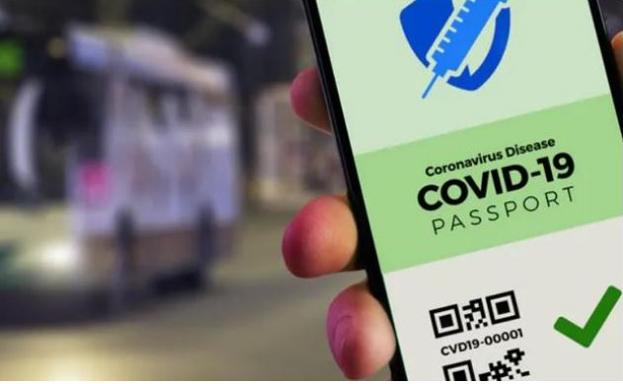 Weather Forecast
Our Girl Around Town – Linda Ferguson, photo-captures the Javea Christmas Trees on the port and the Arenal this week.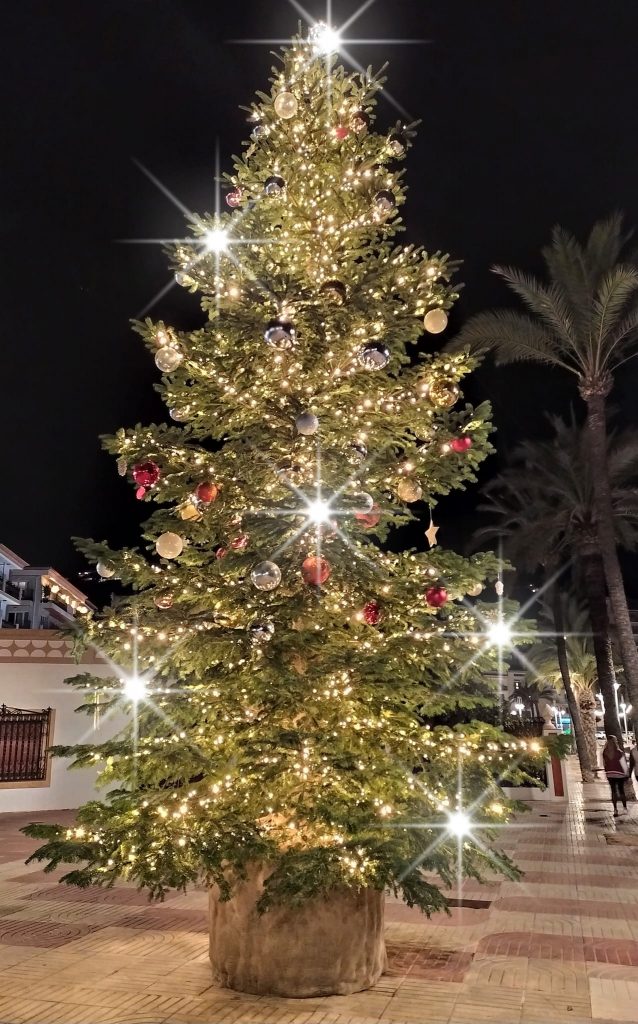 Events – Full Calendar HERE
December National Holidays:-

English version movies at Cine Jayan and Drive In Denia
Click HERE for showtimes at Cine Jayan
A photovoltaic station to pump water to 7,000 Javea homes.
The municipal water company of Javea, Amjasa, has launched a new photovoltaic station to supply itself with energy. It is the fifth and largest facility of its kind. It has 120 solar panels of 540 watts in maximum power, with which it can generate about 64.8 kilowatts (97,200 kilowatts per year), and it is installed outside the company's offices; specifically on the pergolas of the Amjasa car park. Full story at https://lamarinaplaza.com
The Ministry announces a new coach concession between regions of La Marina Alta and the Alicante capital that should also benefit Pedreguer, Gata, Teulada, Benissa and Benitachell.. More news soon.
La Marina Ondara Timetable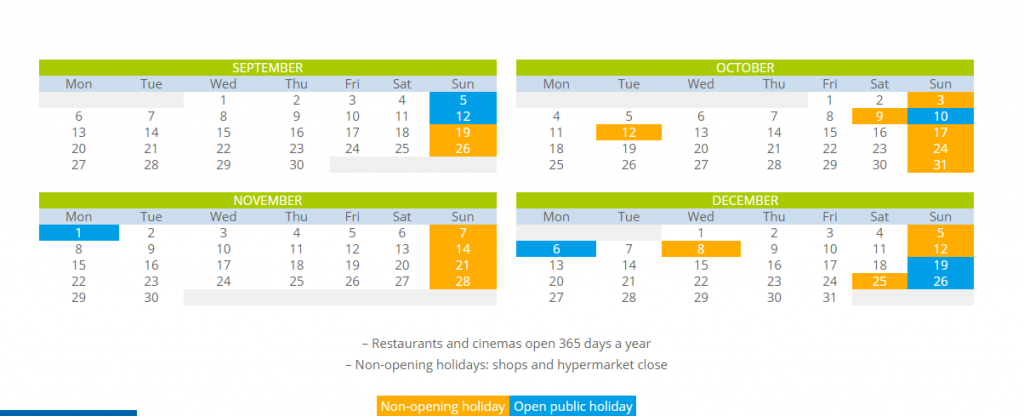 Check all schedules here .
Latest covid trends
Friday 3rd December
The number of daily hospital admissions in Spain continues to rise. In the UK the trend in daily hospital admissions is downward.
In the Valencian Community the COVID hospital occupancy has risen to 4.31%, compared with 1.93% seven days ago; this is higher than the average COVID bed occupancy for Spain, which has risen to 3.42%, compared to 2.73% seven days ago.
The trend in daily admissions in Madrid is upwards, and its hospital bed occupancy is rising – 3.22% of hospital beds have COVID patients today, compared with 2.22% seven days ago.
Closer to home the GVA site reports that the fourteen-day rate for positive cases in Jávea has increased to 75 positive cases in the past two weeks, compared with 58, seven days ago. Denia's numbers have jumped again – 90 positive cases in the past two weeks, compared with 54, seven days ago.
The New Cases graphs for France, Italy and the Netherlands use Worldometer figures. The trend for New Cases figures for the Netherlands has now begun to flatten. The Worldometer numbers include both hospital new cases and community testing so they are showing a more pessimistic trend than what is actually happening with their hospital admissions.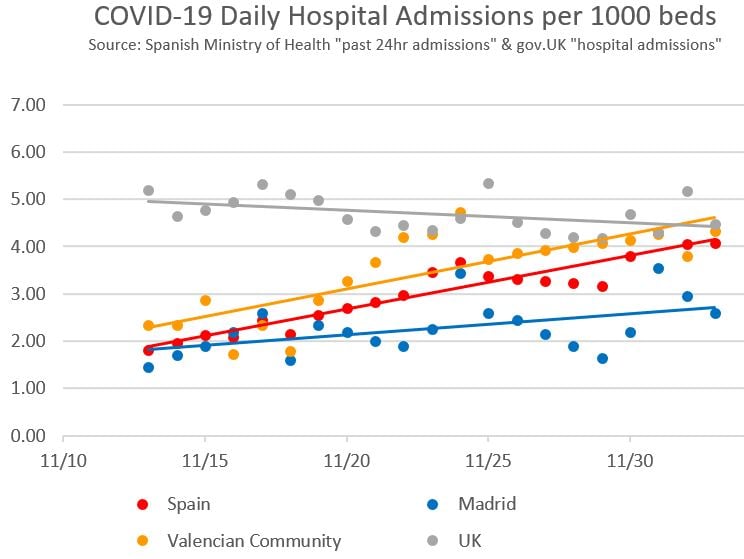 Useful Info…
Next year's official NATIONAL and REGIONAL holiday dates.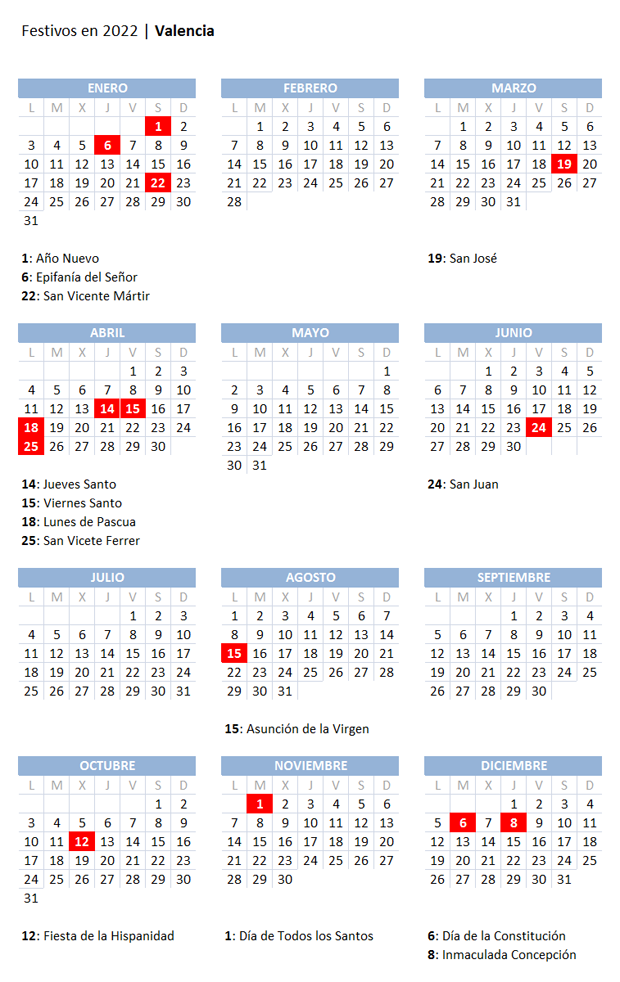 A really useful site to keep track of rules and regulations for travel to and from Spain from country of origin.