Firstly, for those who are still unsure of what a Gota Fria ( or DAMA) actually is and why it happens, here is an explanation, as brief as we can make it.
The cold drop , DANA (isolated depression at high levels) is an annual weather phenomenon that usually coincides with the onset of autumn and spring in the western Mediterranean .
It is particularly experienced here in Spain and more specifically along our east coast and our neighbouring islands, the Balearics. Broadly speaking, the "cold drop" is the result of a front of cold polar air ( jet stream ) that moves slowly over Western Europe at high altitude (usually 5-9 km) and which, when colliding with the warmest and wettest air of the Mediterranean Sea , generates strong and, in a lot of cases, quite harmful storms .
This phenomenon is also visible in the vicinity of the Sierra Nevada de Santa Marta on the Colombian Caribbean coast.
Here is a Gota Fria in action………..
The last major Gota Fria that hit Javea was in 2007 and we have had some others, such as the storm in April, that caused un unbelievable amount of damage. But this time, we were ready for her!
The mayor of Javea ensured that the "dam" on Arenal beach (locally known as "Jose's Wall") was in place before the first night of the storm on Wednesday.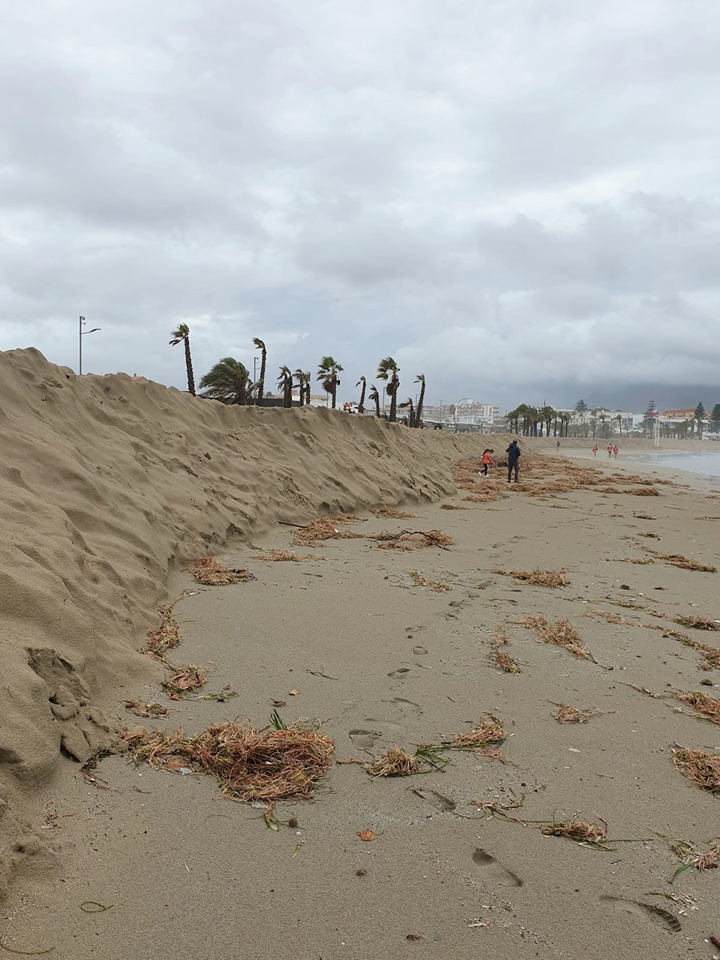 There was some overnight damage, particularly in Denia but the following day, Thursday, the day of the predicted Gota Fria, was fairly calm in Javea, compared, that is, to the chaos further south where it hit Alicant airport and caused delays, cancellations and mayhem in the flooded car parks and on the roads. Not to mention the elevators and security gates!
But further south, they were not so lucky… here are some videos which were shown on the group over the last couple of days.
The lifts at Alicante airport on Thursday night…………
And airport security too!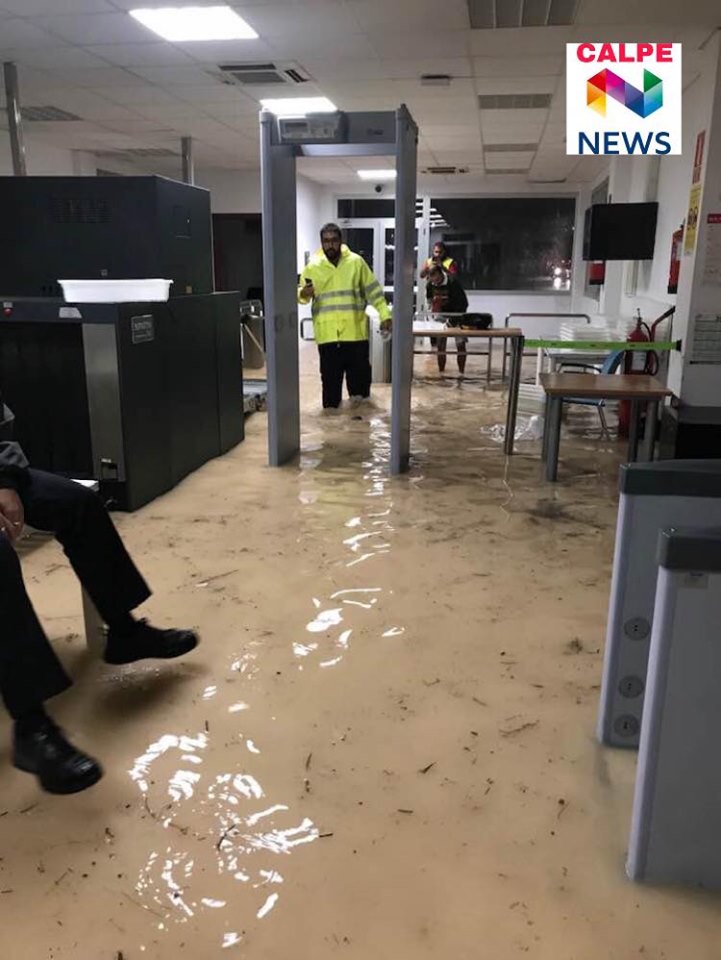 A man whose car is more important than his safety in Callosa de Segura!!
Tromba in Moixent (Valencia ) Creepy images from the north of the province
Rescue of a family in Caudete, after being trapped on the roof of a house.
What a mess! Highway CV-930, fast track of Orihuela (Alicante)
Well, we hope we are over the worst now and the sun will put its hat on again next week.