Firstly, this is not a sponsored advert, it is just a personal recommendation.
We have played this at home both recently and a few years ago. There are lots of different games to play, in various packs and all you have to do, once you have chosen your pack/s is log in online together, put in a room code and invent your name for the session and away you go!
We played for hours on Sunday night and have to admit, I had forgotten how much fun it can be as it has been about 5 years since we did played these games before.
This could help while away the hours and keep you close to friends and family while you are parted. Share the cost… it really isn't expensive for what you get. More details below……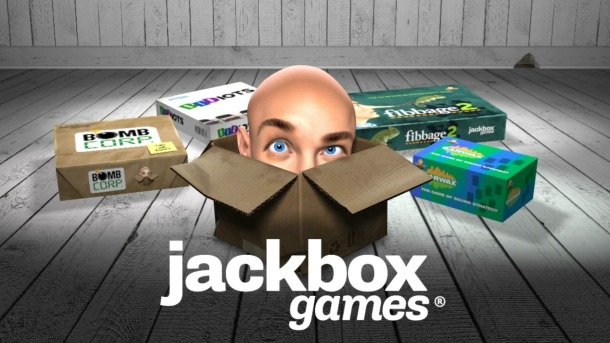 Jackbox Games are available on a wide variety of digital platforms. You can purchase and download our games anywhere from an Xbox One to your Apple TV! Once you've bought one of our games, it's yours to own and play as much as you want.
To play, each player needs a phone or other web-enabled device to use as their controller. When you start a game, you'll be given a unique room code on your screen. Just pull up Jackbox.tv on your device's web browser, and enter the room code to play along.
Our games are for anywhere from 1-8 players. And, if you have more people wanting to play along, they can join as an audience member (most games support an audience of up to 10,000) to influence the game's outcome.