We will keep the list updated as and when we hear of more.. To be fair, the listing is compiled in alphabetical order…
Bang Bang Burger
Open Tuesday-Sunday until 18:00 with Home Service and Pick up your order at the same Bang Bang Burger.
Also Saturdays and Sundays OPEN MIDDAY from 13:00 to 15:30 where we will serve you with regular table service. (For more info (+ 34) 618 880 470
BUDDHA PALACE & CURRY PALACE SPECIAL OFFER UNTIL 31st JANUARY
We would like to inform you that, we do takeaway & delivery with free bottle of wine from 1pm until 9pm. Thank you
Order by calling : 965792894 & 666322873
Bull and Bear, Benitachell
Takeaway & delivery: Monday – Saturday 12.00 to 3:00 and 5:00 to 20.00
Menu – all @ €8.95
Bull & Bear Burger – with bacon, cheese and jalapeños. Served with Fries
Beer battered Cod & Chips with mushy peas.
Curry of the day – served with rice or chips
Scampi & Chips
Southern Fried Chicken & Fries
Specials of the day call for details.
Kids meals also available
Sunday 12:00 to 6:00pm
Choice of Roast Beef, Pork or Turkey with stuffing, selection of vegetables, roast potatoes, Yorkshire pudding and homemade gravy. – €10.95
Selection of desserts – €4.95
CALL ON 966 49 41 43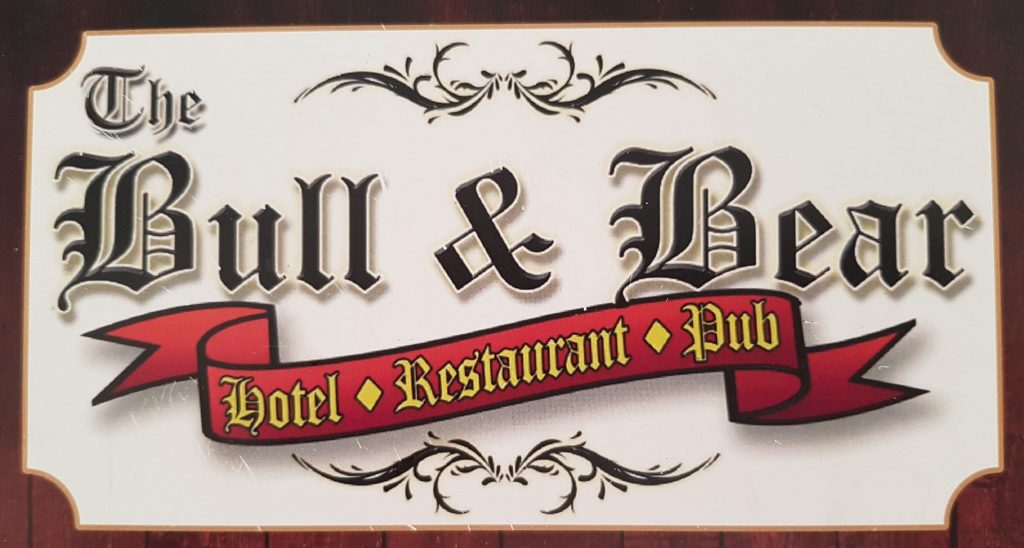 Canela, Javea
Ctra. Cabo La Nao-Pla 135.
Bar opens between 9-5 (under current restrictions)
Kitchen is open for takeaways between 9am and 3pm.
Takeaway on menu below plus teas and coffees (Nostro coffee)
Call Canela Café Bar on +34 634 36 92 58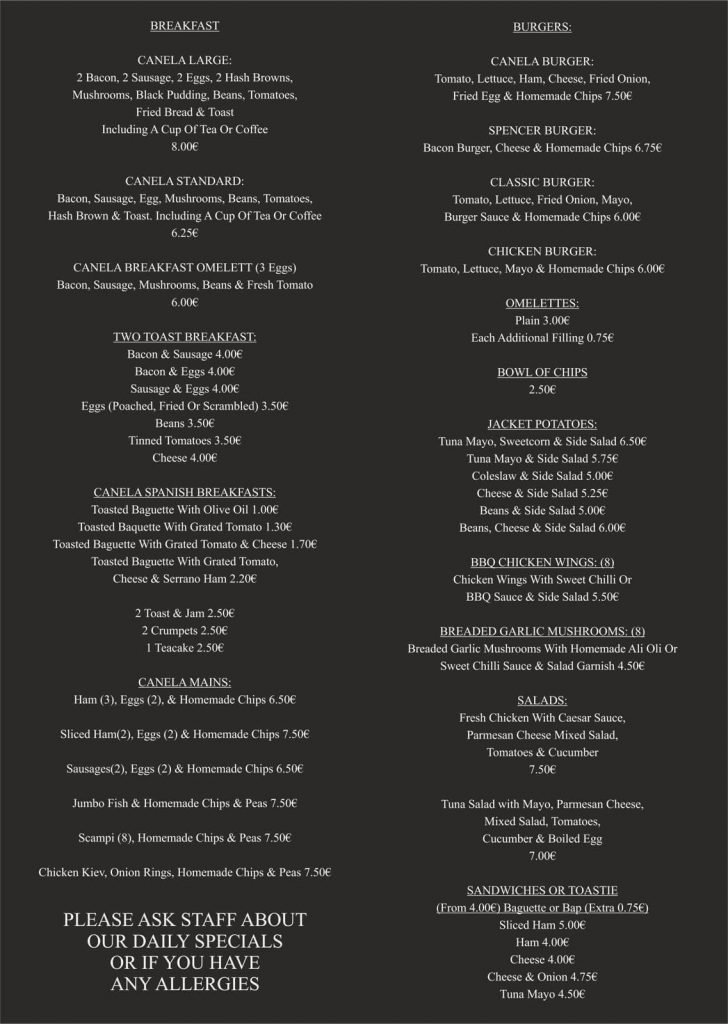 Opening hours in January…
Monday to Sunday 9am to 5pm!
Delivery Monday to Sunday 1pm to 4 pm! Also Friday to Sunday 4pm to 9pm!🍤🍣🍔🌮🥟🛵
☎️966471140
Or call @javeaexpress
Carnaval kindly sponsors us at Javea Connect. 😊
We are offering a takeaway service takeaways available from 12.30 to 8pm. We also have Hungry Jacks for frozen meals. All information, including contact details, hours and an order form can be found on the gallery below.
You can order online at www.fishyfishy.es
Guras Curry House, Moraira
We are open seven days a week for dining from 12.00 to 17.00 and
We do takeaway and home delivery from 12.00 to 21.00
Contact please on 965748298
WhatsApp 632872408
HOUSE OF PIZZA, JAVEA
House of Pizza II… Port of Javea Happy Hour January Sale (18.30-20.30)….. all pizzas for 7 euros – Everything you want…. to go
With the new restrictions we close the local at 17 h but maintain the service to go from 18.30 h to 21.30 h
966 11 66 65
With the new restrictions in place, we are open from 13:00hr – 17:00 hr for dine in. And for Take-Aways and Delivery we are open from 17:00 hr – 21:00 Call us at 966 471 684What's App – 633 308 497.
Menus in English and Spanish can be found on the following links:-
http://kathmandurestaurant.es/assets/menu-kathmandu-javea-2020.pdf
http://kathmandurestaurant.es/assets/menu-kathmandu-javea-es-2020.pdf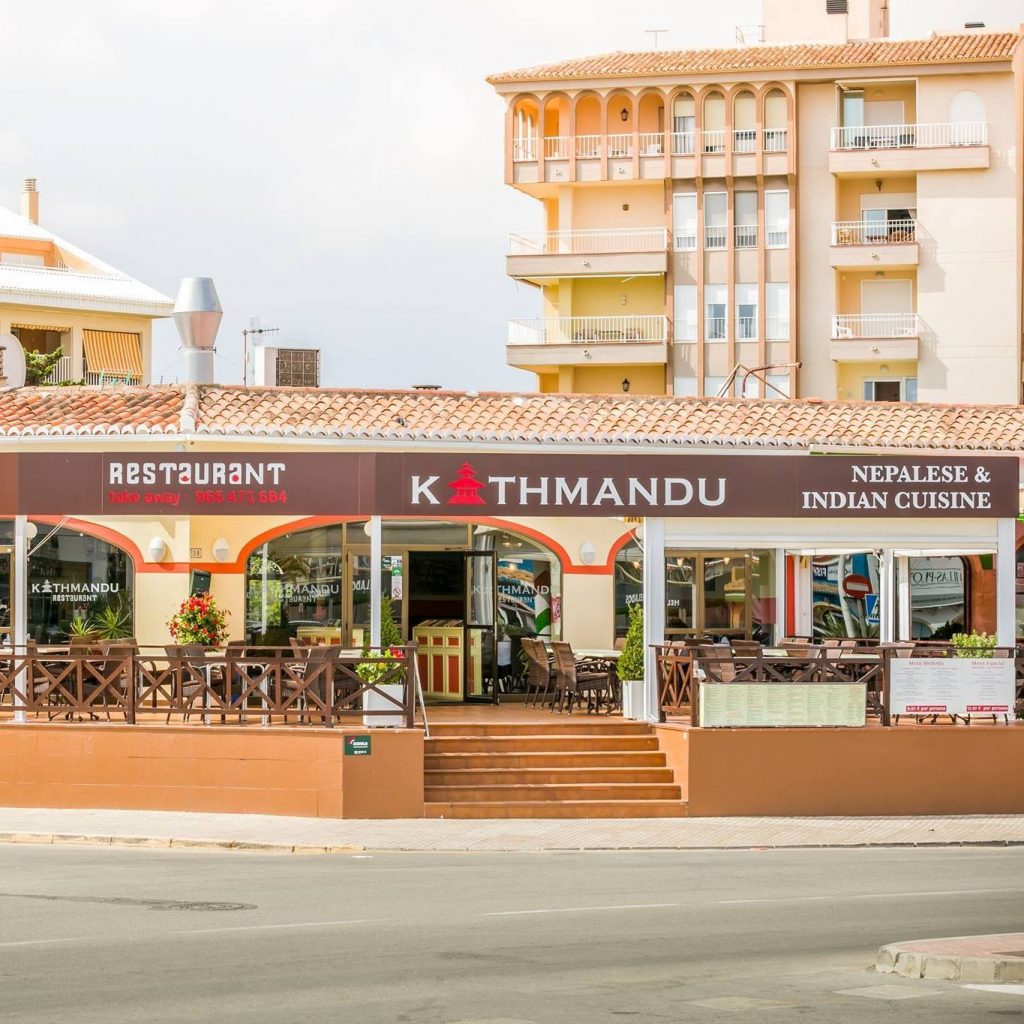 Takeaways available from Av. Arenal 19, Javea
Tel: 865615381
Whatsapp: 626728377
Email: [email protected]
You can mix and match your meal selection of any 2 courses for 9.95€ or all 3 courses 11.95€
Below is the menu for week commencing Monday 11/01/21
KAWANA HOME DELIVERY MENU.
Tabule
Vegetable Timbal
Coliflower Gratin
Bread and Ali Oli
Tomato and Basil Soup
Salad
Prawn cocktail
Canelones
Beef and Beer Stew
Lemon Chicken and Potatoes
Fish and Chips with Mushy Peas
Lasagña
Paella
Roast dinner (* Sundays only)
Chocolate Coulant
Fruit
Bread and butter pudding.
For more information or to place an order please call or whatsapp Tracy 626728377, send a dm on messenger or messge here.
Hours
Open 8am until 5pm every day except Tuesdays
Lancashire Bruja
Open Monday to Saturday 9am till 5pm (kitchen closes at 4pm) Sunday roast 2pm till 330pm Eat in or takeaway.
Friday 5pm to 8pm For homemade fish & chips Sunday 12pm till 330pm Roast dinner only eat in or takeaway Hours due current restrictions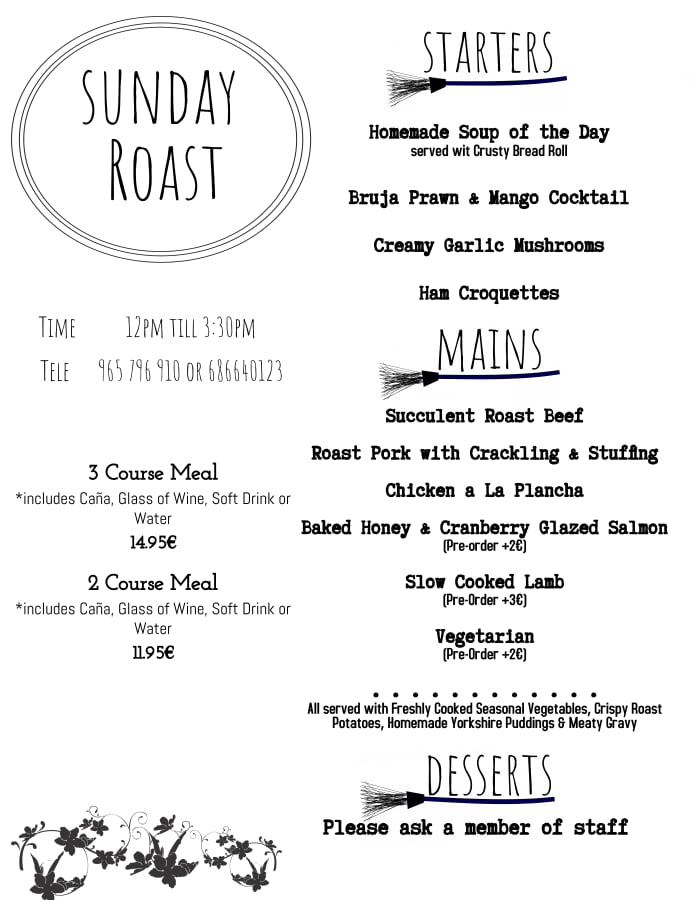 La Plaza 6
Restaurante La Plaza, Ctra. De Cap de La Nau Pla 122
Service hours are 12:00 till 20:00 every day of the week.
Tel: 96 646 23 14
Marley's ( was Kiwi) Moraira
We do takeaway food, weekly specials, hot dogs, vegan & vegetarian options, coffees, hot chocolate & milkshakes
we open Monday to Saturday 10:30 to 4:30.
Phone number to order is 604293922 , also on WhatsApp. We can do curbside pickup / drive through because of our location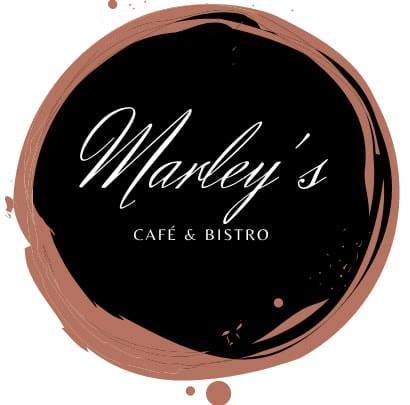 Full menu can be seen on the website via the following link:-
www.newindiagate.com
Home deliveries only
12.00 – 20.00 Tel:662573977
Orba (next to petrol station)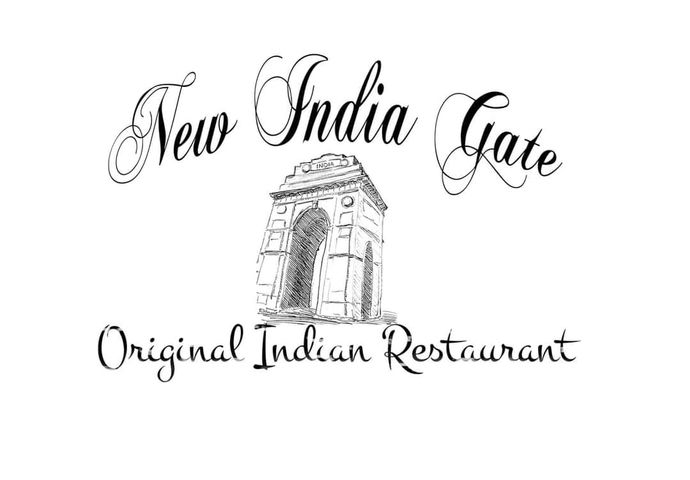 Pad Thai, Javea
Opening hours for lunch 13:00pm to 17:00pm
TAKE AWAY FROM 13:00PM TO 21:00PM – PHONE: 965 77 98 24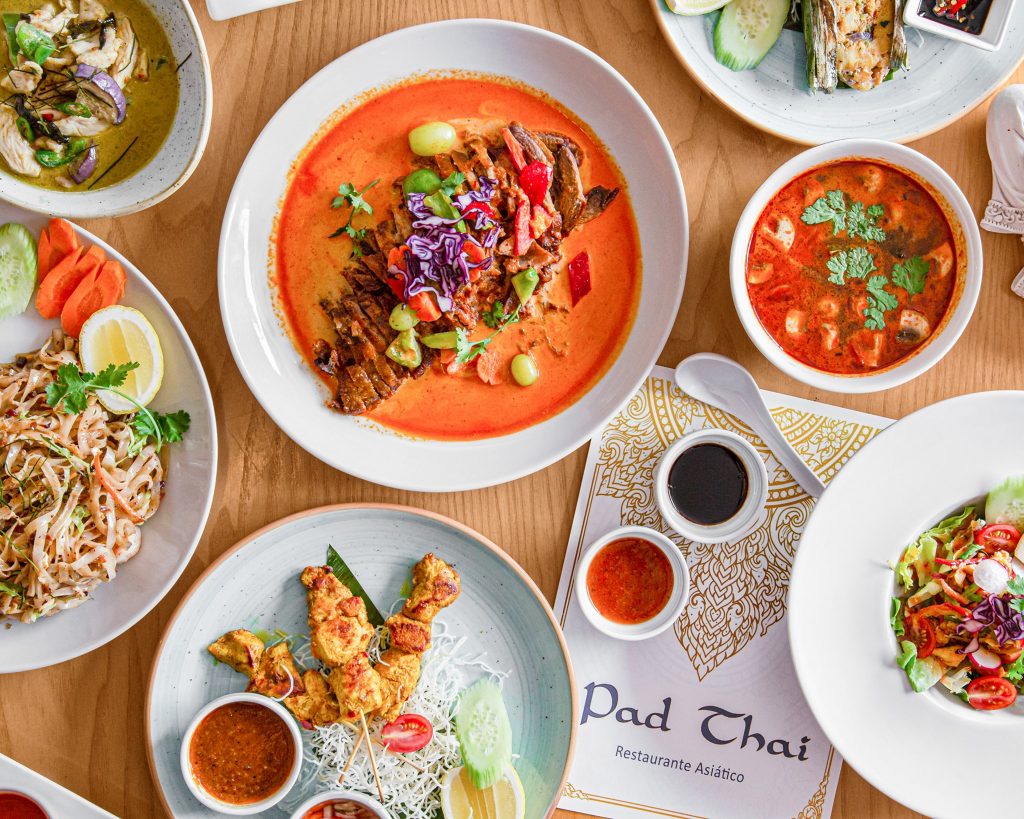 Salt, Javea