Volunteer Role Description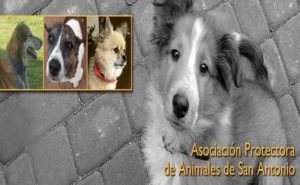 APASA are looking for more people to join our dedicated volunteer team.
This is a great opportunity to donate a little of your free time and really make a difference. Walk a dog to a better life.
We are looking for volunteers to not only provide exercise to our amazing dogs but to take on a more involved role to assist in a meaningful way with the adoption/rehoming process.
All walking volunteers must be comfortable to interact with dogs of various sizes, breeds and temperament
Provide regular weekly/daily exercise
Teach basic obedience commands
To socialise and habituate our dogs
To gain their trust
Grooming
Take promotional photos/videos of dogs for rehoming
Monitor behaviour of dogs towards children, cars, other dogs etc so that we can partner them with their perfect forever home
After some basic training we would expect volunteers to be able to work independently and take responsibility for the dogs assigned to them during a session.
We ask that volunteers commit (as much as possible) to a weekly walk so that APASA can be confident that all dogs are being exercised on a rota.
This is such an exciting volunteer opportunity as it is one where you can get really involved and know that everything you do with our dogs is not only making them happy while they are with us but is preparing them for their forever home.
Many thanks for your help and support!!!