From April 25 to May 5: Festivities of Teulada – "Sant Vicent Ferrer".
29: Sant Vicent Ferrer – Processions, festivals, fireworks, heifers, floats …
May 11: "Cursa Teulada". From the town hall of Teulada at 4:00 p.m. May 12 : Pilgrimage of the Hermitage of Sant Vicent in Teulada to the Hermitage of the Font Santa. Variable: FAIR "VIVE TEULADA-MORAIRA : Gastronomic and commercial fair. Esplanade of the Castle. Moraira

FOR FULL ST VINCENTE PROGRAMME FROM APRIL 8TH TO MAY 12TH CLICK HERE
JUNE :
From 07 to 16: "Moors and Christians". In Moraira. 14 Conquista Mora, 15 Reconquista and 16 Gala Parade.
9th: Moraira Music Festival: Programme here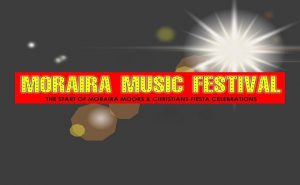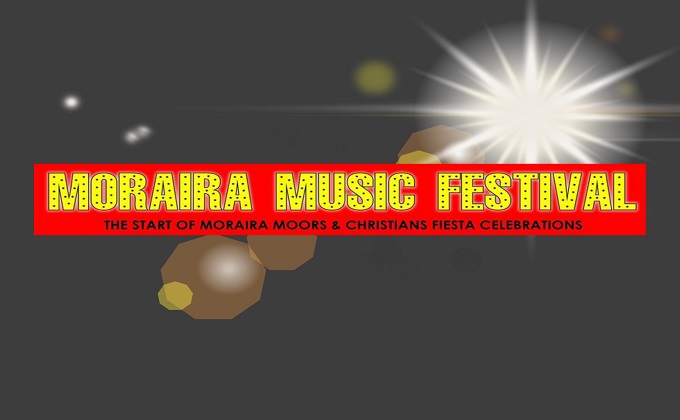 23: Corpus Christi. In Teulada and Moraira. Procession and traditional dances
23: Magic night of " San Juan". In Teulada and Moraira. Traditional bonfires and popular dinner. Moraira: Beach of l'Ampolla | Teulada:Town Hall Square.
JULY:
Variable: Vicentino Poetic Recital, Ermita Sant Vicent Teulada
Variable: "Fiestas Font Santa". Hermitage of the Font Santa.
From 11 to 21: "Festivities in Moraira in honor of" Our Lady of the Helpless "and the" Virgen del Carmen " Flower offering | Maritime Procession on 16 | Fireworks 15 and 16 | "Bous a la Mar" | Musical Performances
Week from July 23 to 28: "Fiestas de" Sant Jaume ". Benimarco game.
From July 27 to August 3: "Fiestas de" Els Sants de la Pedra ". Teulada, Calle Calvo Sotelo.
AUGUST:
8, 9, 10 and 11: "Fiesta and Medieval Market". Teulada, historic center; Artisan market, traditional products, music, juggling, theater. Medieval atmosphere
14: Poemes in a nit d'Estiu – Poetic Recital – Font de l'Horta. Teulada
Variable: SHOPPING NIGHT: C / Dr. Calatayud. Moraira
Variable: Election Queens Party 2020. Teulada
22 and 23: Short Film Show CURTS DE MOSCATELL DE TEULADA
31: "Fiesta del Moscatell". Verbena, tasting of muscatel wine, traditional dances. On Avenida las Palmas.
SEPTEMBER:
Variable: "Dólia – Sample of Wine Tourism and Gastronomy ". Auditori Teulada-Moraira.
From 20 to 22: Sung at La Fresca and "Fiesta de la Divina Pastora". Historical center of Teulada. Music and traditional dances. Historical Center. Teulada
Variable: XII Championship Sub Picture
OCTOBER:
Variable: "Oktoberfest". Moraira
NOVEMBER:
2nd or 3rd weekend of November: "Santa Cecilia" festival. Concerts, parades. Teulada
Variable: Santa Catalina. Teulada
DECEMBER:
Variable: Local Trade promotion campaign . Prizes and raffles.
Variable: Peñas half year. Moraira
Variable: Half a year of Moors and Christians Festivities. Moraira
Variable: "Christmas Market". Typical Christmas products. Plaza Ayuntamiento, Teulada
2019 FESTIVAL CALENDAR
JANUARY: 1 NEW YEAR | 7 EPIPHANY (National Holiday)
MARCH: 19 San José (Public Community)
APRIL: 19 Holy Friday (National Holiday) |  22 Easter Monday (Community Holiday) | 29 "San Vicente Ferrer" (Local Holiday)
MAY: 1 Labor Day (National Holiday)
JULY: 15 " Our Lady of the Desamparados" (Local Holiday)
AUGUST: 15 Assumption of the Virgin (National Holiday)
OCTOBER: 9 Community Day | 12 Hispanidad (National Holiday)
NOVEMBER: 1 All Saints (National Holiday)
DECEMBER: 6 Constitution Day | 9 Immaculate | 25 Christmas Day(National Holidays)