Valencia kicks off the festivities with various different Christmas markets where you can find products for all tastes.
Christmas opens up in Valencia and some Christmas markets have already opened their doors to visit them and take advantage of the Constitution Bridge holidays on 6th to 8th of December.
CHRISTMAS IN THE SQUARE OF THE CITY COUNCIL OF VALENCIA
The Handicraft Fair, which returns again after the pandemic. This time it will open on the Plaza del Ayuntamiento and not from the Plaza de la Reina due to the works. This market is essential for lovers of crafts and its products are magnificent gifts for the arrival of Christmas. Open from now until January 9th.
EXHIBITION OF CRAFTSMANSHIP OF THE COLÓN MARKET
Very close to the first one, the Mercado Colón Handicraft Exhibition will soon arrive. In this market you will find a great variety of products, from foods typical of the local gastronomy to pieces of artisan ceramics. It also offers jewelry, toys and leather goods. It will open on December 13th until January 5th from 11-14 and 17-21 hours.
CITY OF ARTS CHRISTMAS MARKET
The Christmas Market of the City of Arts and Sciences . This market, which repeats this year, will be installed under the Umbracle. Within its boundaries will be food trucks , children's activities and exhibitions of traditional crafts. From December 17th until January 9th .
UPHOLSTERY MARKET
Located in the Carmen neighborhood, the Valencia Tapiner Market stands out for originality and eccentricity of its products. Here you can find accessories, fashion, art, etc. Running from December 22nd until January 5th .
THE FIRA OF NADAL BY LUIS VIVES
This market is located inside the Lluís Vives Institute, in front of the North Station. Admission is free and it has artisan products, music, gastronomy and works made by students and former students of the center. From December 23rd until January 6th .
JUL KONSTRUKTION CHRISTMAS MARKET
Lastly, it is worth highlighting the Jul Konstruktion Christmas Market, on Calle Cirilo Amorós 77. It is considered a design market . In it there is a clear Nordic style in its fashion products, accessories and design. From December 16th until January 5th.
FOR ALL EVENTS, GO TO THE JAVEA CONNECT CALENDAR HERE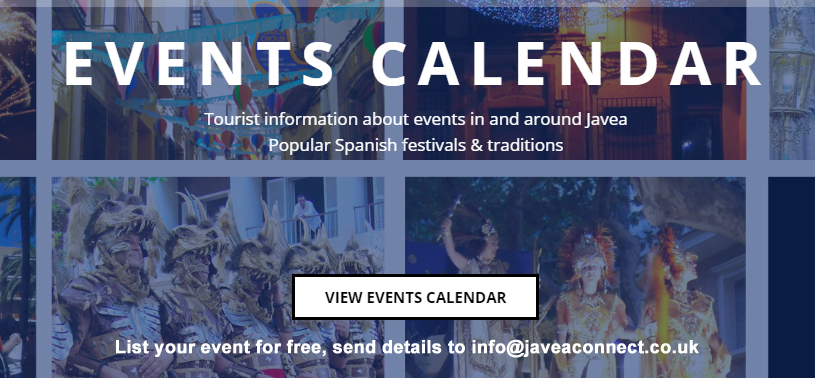 Source: https://7televalencia.com/es/