The Largest Aquarium in Europe
Located in the Avant-Garde architectural complex of the City of Arts and Sciences in València, the aquarium is a true tribute to the seas and oceans of the planet and contains large aquariums which reproduce the most important and amazing marine ecosystems.
Oceanogràfic Valencia is certainly a first-rate scientific, educational and recreational centre.
A whole sea of sensations which can spark your imagination.
Welcome to an exciting journey through the oceans.
Oceanograhic is located at Carrer d'Eduardo Primo Yúfera, 1 — 46013 València
Plus, the Submarino Restaurant is the most emblematic building of Oceanogràfic due to its spectacular roof designed by Félix Candela.
For Menus click here
Oceanaographic Restaurant
BASIC PRICES AS AT FEBRUARY 2019
Adult € 30.70
Reduced (Ages 4 to 12 and Over 65 ) € 22.90
Group € 20.20
School group € 13.30
With Cinema 4D Supplement €3.00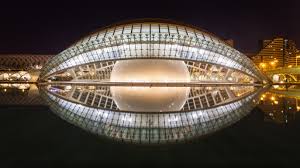 This Week's News and Events are Sponsored By…