The Ministry of Health has updated the data on the situation of the coronavirus in the Marina Alta in which two new positive cases are registered. This brings the number to 204 cases in the Dénia Health Department.
In the number of deaths, there have been no new changes, so the figure of 19 people who have lost their lives as a result of COVID-19 since the pandemic began is maintained.
Data of the Valencian Community
Hospital admissions in the Valencian Community for coronavirus continue to decline. At the moment, there are 674 people admitted (42 less than yesterday Wednesday), which represents 17% of the total active cases. This trend is also repeated in the case of ICU admissions, which have decreased to 3% with 127 people. Since the pandemic began, 5.5% of all positive cases have required admission to the ICU (663 people).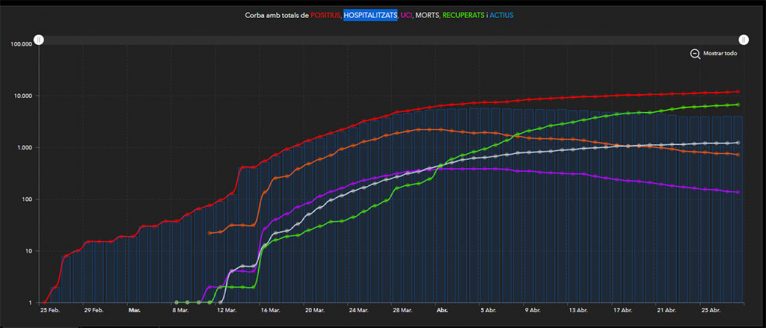 So far, there have been a total of 6,886 discharges (287 since the update this Wednesday). Discharges, therefore, already represent 57.1% of the total number of positive cases in the Community. 
In addition, 242 new positive cases have been detected, of which 80 have been in the province of Alicante, bringing the total number of infected people to 12,058. Currently 3,928 cases are active. Active cases currently represent 32.5% of total positives since the start of the pandemic. As for the number of active cases of Health professionals is 714 at this time.
To date there have been a total of 1,244 deaths in the Valencian Community, 19 more than yesterday. 
Regarding the number of tests carried out for the detection of coronavirus. A total of 149,398 have been carried out (111,690 through PCR and 37,708 through rapid tests). Of all of them, 119,625 (88,240 with PCR and 31,385 by rapid tests) have given a negative result.