"The "Make A Smile Facebook family"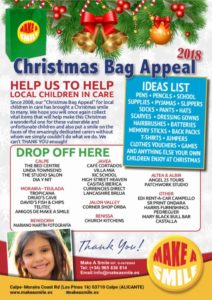 Facebook has always been an amazing tool for Make A Smile😀" for two main reasons. Firstly to show all you fantastic folk who have generously supported the "Make A Smile" projects over the last nine years how and where we spend your kindness. Secondly and just as importantly, Facebook has also allowed us to show the children and young people "Make A Smile" work with, that although their short lives have been very difficult and so many systems over the years that should have supported their special needs have sadly not been there for them, this awesome community has been a constant source of love, generosity and kindness.
What is truly amazing and comforts carers and children alike, is how many good folk here in our little corner of the planet, and now through our Facebook page, people from around the world all show an interest in their lives.
The children's "Make A Smile" family now, amazingly, has members from many different countries as far away as the USA, Canada, Uganda, Egypt, Australia and New Zealand, many countries here in Europe as well as our friends in the U.K. (hope I've not missed anyone, let me know if I have).
We can truly say these kids are not "The Forgotten Children" anymore!!. Stay tuned in awesome folk…there's still lots to do!!! Our children's Christmas bag appeal will be launched next weekend and with your help we will make a difference to a lot of local kids in care this Christmas…😎xxx