The president of the Generalitat, Ximo Puig, announced today that, after having received the endorsement of the Superior Court of Justice of the Valencian Community, the Generalitat has approved the new control measures against covid .
Reduce the limitation of night mobility between 1:00 and 6:00.
Delay the closure of the hotel business until 00:30.
These measures will come into force at 00 hours on Monday, May 24 and will be applicable until Monday, June 7, inclusive.
Puig announces that on June 7th, if the figures continue, we will end curfew completely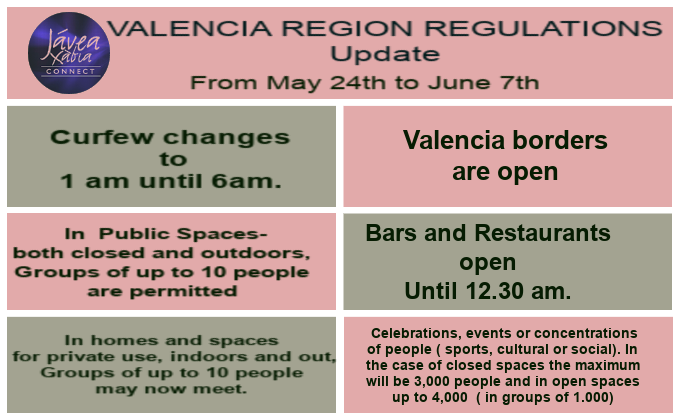 After the meeting of the Interdepartmental Table for the Prevention and Action against covid-19, held this morning, the president of the Generalitat has stated that the capacity is increased to 75% of the activities related to celebrations, events or concentrations of people ( sports, cultural or social). In the case of closed spaces the maximum will be 3,000 people and in open spaces up to 4,000 (in both cases in different sectors of 1,000 people).