The annual International Festival takes place every year during the height of summer and is is definitely one that should not be missed.  This year the festival will be held on 28th, 29th and 30th June.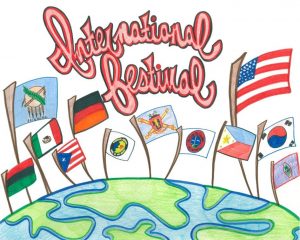 An array of colourful tents fill the Avenida Augusta with international food and drink stalls from around the globe. Around 20 different countries are represented and it is impossible not to find something that suits your taste-buds during this gastronomical 3 days.  The huge stage is always set for music, dancing and other acts to suit both children and adults alike. 
***The organisers are group of people of different nationalities who work throughout the year to offer a multinational and multicultural meeting place where they hope that "visitors feel represented and live unforgettable moments"
In addition, usually volunteer firefighters from Balcon al Mar, the Captain of the Moors and Christians, and the Red Cross, Acnur (United Nations Relief Agency) and the Spanish Association of Cancer of Xàbia also participate. Their presence to give to know the projects of aid to the nurses and their families.
Programme to follow.