Here are a few options for several ghoul nights 
Remember 1st November is a public holiday! Clocks go back to gain you an hour on Sunday 29th October!!!!
Children's Parade in Javea Old Town

on Friday 27th October at 6pm

 27th October. Panic Javea. Starts 11pm.. For Tickets click here

 

Maze Bar Moraira. Party starts at 22.30 on 31st October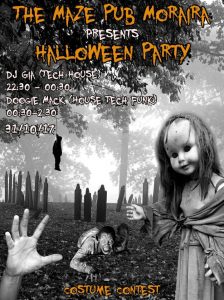 Halloween would not be the same without a Spook Night at Lancashire Bruja!
Music with Terry Rowley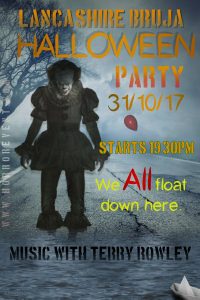 One for the children at Toscamar Sunday 29th October from 4pm.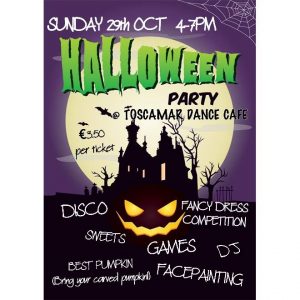 Friday 27th October – A few matinee tickets still available for…..for tickets message via this website or contact through the Rocky Fb Page here