Guardian Angels Ball, November 30th, La Sella Marriott, starring the very charismatic Kriss Akabusi.
Be wowed by the over talented, enigmatic magic of James Brown. Also featuring Lola Smolokowski, one of Europes leading solo pianist having played with Moscow's philharmonic Lithuanian philarmonic the list is endless.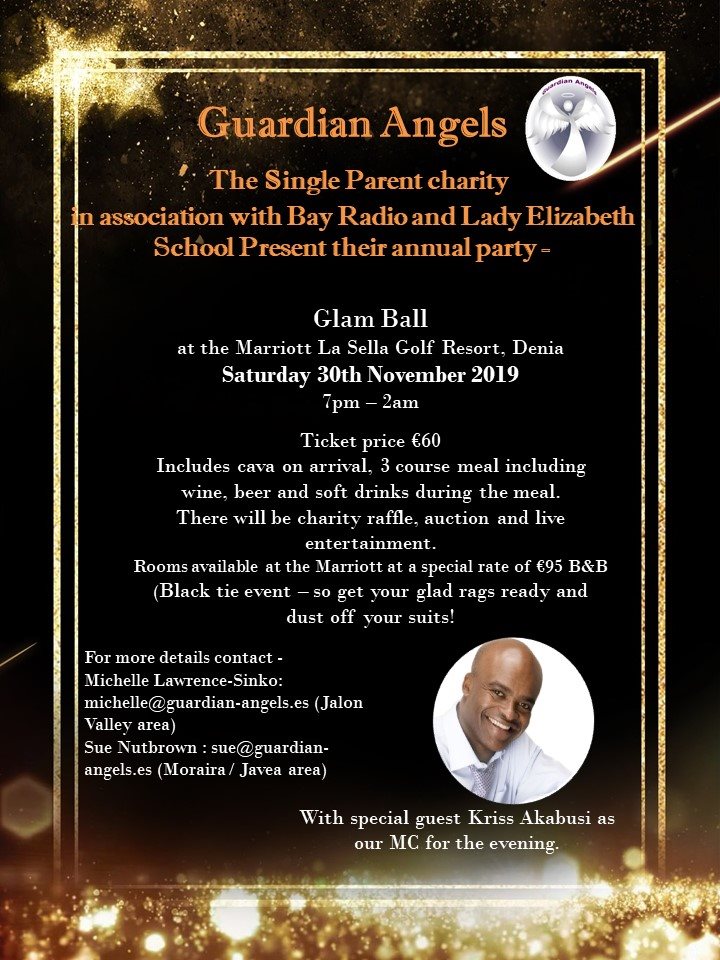 Opening with the Lady Elizabeth Choir. And for one night only may we present Matt Holbrook as Robbie Williams, followed by our own band on the Costa Blanca Gatecrash.
Our auction lots are beyond belief.
Four nights in a luxury, interior designed cottage in the Cotswolds, including return flights for two from Alicante and airport transfer.
A Day out in London, hop on hop off tourist bus, VIP pass to Body World, Cruise down the Thames, Cocktails up the Shard and finally a VIP meal for two at Planet Hollywood.. to name but a few!
And here is the specially prepared menu:-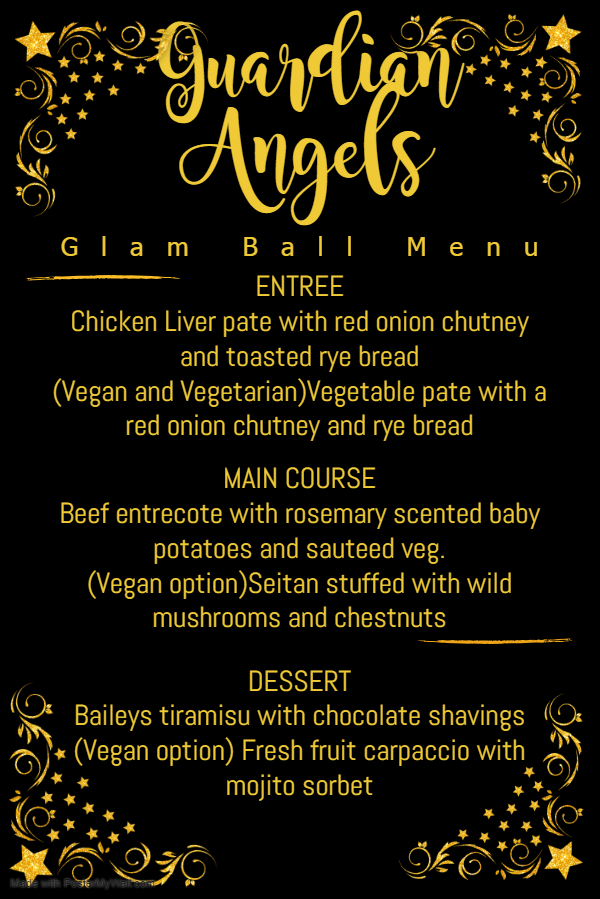 Keep up to date with the auction news by visiting the Guardian Angels Facebook Page