Organised by the Foreign Citizens Unit
PARTICIPATION REQUIREMENTS
You must be a foreign citizen registered in one of the municipalities of the province of Alicante. You must submit a copy of the municipal registration certificate (certificado de empadronamiento) issued by your local council (those dated from March 2019 onwards will be accepted) when you register.
You must have access to a computer with the technical requirements as described.
You must have headphones or speakers and a microphone.
You will not be admitted if you fail to fill in all the sections of the registration form or if you lack the required documentation (census registration).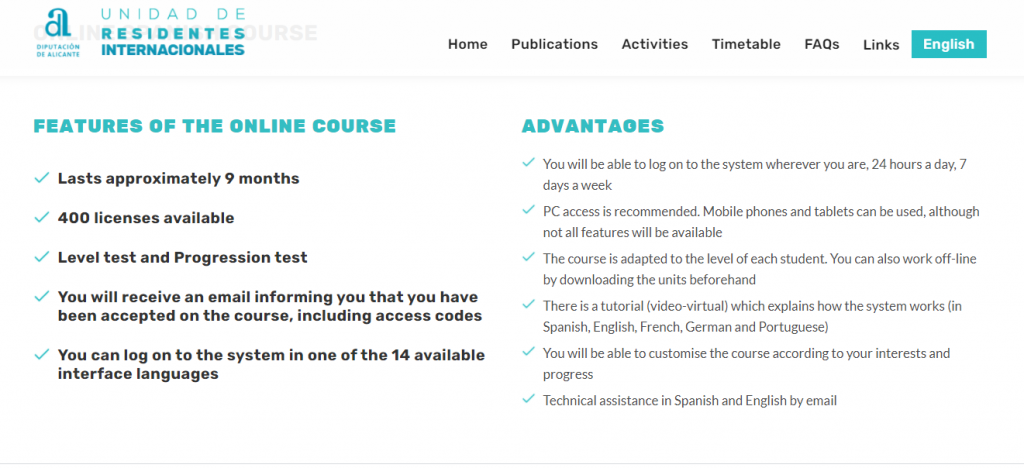 About the Foreign Citizens Unit
Information and guidance to citizens living in the province and municipalities on basic procedures that arise in the relationship between citizens and administrations foreign origin.
Provides technical and administrative assistance to foreign citizens who come to reside in the province and need to know the rules and procedures related to the local administration.
The unit has its own calls, courses and programs, as well as others that it carries out in collaboration with other administrations, embassies, consulates and non-profit entities.