On July 19th, the Vora Mar Cinema returns to the Punta del Raset beach in Denia . 
Every Sunday a movie for the whole family will be shown at 22:00 for free. In addition, to guarantee safety, despite there being no capacity limit, several City Council workers will be assigned to check at all times that the recommended distances are respected.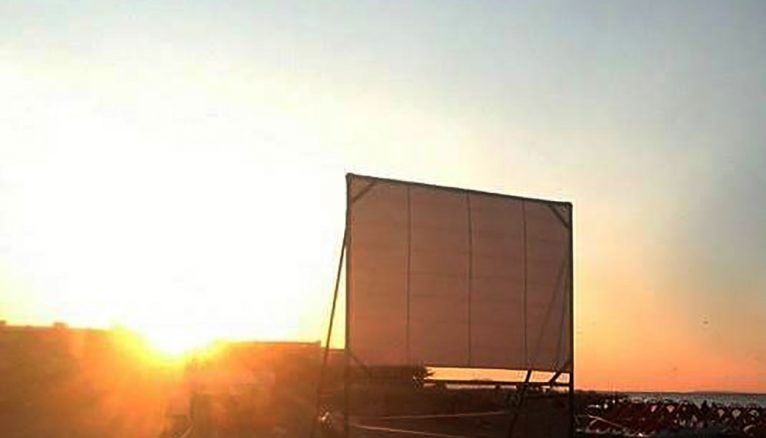 Summer 2020 Programme
Pokémon: Detective Pikachu : The Adventure Movie, the first live-action adaptation of the famous video game saga, will be in charge of starting the season on Sunday, July 19.
Shazam! : This is the last film of origin of the DC universe in the cinema. A film focused on children's audiences, with a lot of humor that distances it from most of the proposals in movies with superheroes. It can be seen on Sunday, July 26.
The LEGO Movie 2 : Sequel to the hit animated film whose title track was nominated for an Oscar for Best Song. An ideal film for all audiences, which will be enjoyed by both children and adults. Its screening will take place on Sunday, August 2.
Men in Black international : Reinvention of the famous trilogy that adapts the Men in Black comics, this time with two new protagonists and a whole planet to operate on. It can be seen on Sunday, August 9.
Inside the labyrinth : The classic among the classics of the eighties adventure cinema, with the immortal David Bowie as a villain and under the incomparable imagination of Jim Henson, father of Los Teleñecos and expert in the use of puppets in Seventh Art. The film will be screened on Sunday, August 16.
Ocean's Eight : New installment in the robberies saga, but this time starring a team made up entirely of women. It has a luxurious cast and perfectly mixes the best of hit cinema with white comedy. The screening will take place on Sunday August 23.
Smallfoot : An animation movie featuring the Bigfoot legend from a whole new angle will conclude the beach movie season on Sunday, August 30, showing the Yeti's reaction to discovering that humans exist.