When:
September 4, 2020 @ 9:30 pm
2020-09-04T21:30:00+02:00
2020-09-04T21:45:00+02:00
Where:
See Programme Below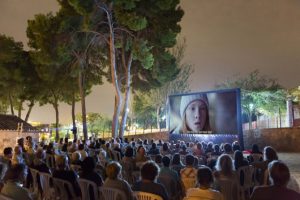 Despite the current delicate situation, the Riurau Film Festival International Short Film Festival will celebrate its ninth edition from August 22 to September 13.
On this occasion, the festival has 370 short films. A not inconsiderable figure considering the current pandemic situation. The different productions bring together a total of 27 different nationalities with creations from the United States, Argentina, Brazil, Chile, Peru, Colombia, Panama, the Dominican Republic, Cuba, Mexico, Denmark, Finland, Sweden, England, Andorra, France, Italy, Germany, Poland, Macedonia, Turkey, Iran, Morocco, Benin, Indonesia, India, and of course; Spain.
The sections in which each of the short films have been registered are: General Fiction, LGTBI Fiction, Fiction in Valencian-Catalan, Social Film (this year under the leitmotiv The Other: Same or Different ), Dance Film and the section of Environment and the Sea.
The guest short film of this edition will be Siega de Mieses by the Dénia Pacific Films production company, which has won the Participa Méliès de La Caixa contest. In turn, the institution honored this year will be the Drive In de Dénia Drive In and its promoter, Carles Miralles, for being a pioneer of drive-ins in Spain and his long contribution to the dissemination of cinema for forty years and his family involvement of several generations .
The screenings that traditionally take place "a la fresco" in emblematic municipal spaces, will be held the first and second weekend of September in four towns.
Thus, the viewings will start on Friday 4 in the Gran Riurau de Jesús Pobre, on Saturday 5 (the day in which the guest short film of this edition will be screened) and Sunday 6 in the Parc Torre Cremada de Dénia, in Xàbia on Friday 11 and Saturday 12 -in the Riurau dels Arnauda- and in the Parc del Patrona de Pedreguer on Sunday 13; being the first time that this locality joins the cinematographic creation circuit.
As in all the cultural activities that are taking place today, free assistance requires a prior reservation in order to control capacity and avoid crowds. This can be done through the festival official website. In addition, the use of a mask and hydroalcoholic gel during the projections is mandatory.