When:
2019-08-08T00:00:00+02:00
2019-08-09T00:00:00+02:00
Where:
See Below
03724 Moraira
Alacant
Spain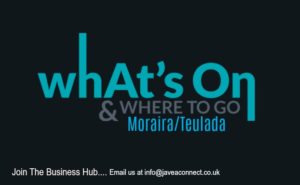 JULY:
Variable: "Font Santa " Festivities. Open-air dance, bull running, … Font Santa Hermitage
From 11th to 21st: Festivities of the Patron Saints of Moraira"Nuestra Señora de los Desamparados" y a la "Virgen del Carmen"Flower offering | Sea procession on the 16th | Fireworks 15th and 16th | "Bous a la Mar" (bulls running) | Open-air dance
Week from 23rd to 29th: "Sant Jaume" Festivities. Open-air dance, bulls running, Partida Benimarco.
From 27th July to 3rd August: "Els Sants de la Pedra" Festivities. Teulada, Calvo Sotelo Street.
FORTHCOMING EVENTS
AUGUST:
ALL MONTH LONG: 9th VORAMAR STREET JAZZ FESTIVAL. Teulada and Moraira
8th, 9th, 10th and 11th: "Medieval Festivity and Market". Typical products, traditional activities and games, medieval atmosphere. Teulada, Old Town.
14th: "Poemes en una nit d'Estiu" – Poetry Reading – Font de l'Horta. Teulada
Variable: SHOPPING NIGHT: Dr. Calatayud Street. Moraira
Variable: Election of the Queens of the 2020 Festival. Teulada
22nd and 23rd: Short Films Festival "CURTS DE MOSCATELL DE TEULADA". Auditori Teulada Moraira
31th: "Moscatell Festival". Moscatell wine and grapes tasting, traditional music and dances. Avenida las Palmas. Teulada.
SEPTEMBER:
Variable: "ALERE / Dólia – Showing of Oenotourism and Gastronomy". Auditori Teulada-Moraira.
From 20th to 22nd: "Cantada a la Fresca" and "Fiesta de la Divina Pastora". Music and traditional dances. Old Town. Teulada
Variable: XII Campeonato Foto Sub – Competition of underwater photography
OCTOBER:
Variable: "Oktoberfest". Moraira.
NOVEMBER:
2nd or 3rd Weekend of November: "Santa Cecilia" festivities. Music concerts. Teulada.
23rd, 24th and 25th: "Santa Catalina" festivity. Teulada.
DICEMBER:
Variable: "Christmas Commercial Campaign" Campaign to promote the local shops.
Variable: Half year of "Peñas". Moraira.
Variable: Half year of "Moors and Christians" festivity. Moraira.
Variable: "Christmas Market" Market of typical Christmas products. Town Hall Square. Teulada.
BANK HOLIDAYS 2019
JANUARY: 1st New Year
MARCH: 19th San José (Regional Bank Holiday)
APRIL: 19th Good Friday (Bank holiday)| 22nd Easter Monday (Bank Holiday)
29th "San Vicente Ferrer" (Local Bank Holiday)
MAY: 1st Labor Day (Bank Holiday)
JUNE : 24th Saint John (Regional Bank Holiday)
JULY: 15th "Ntra. Sra. De los Desamparados" (Local Bank Holiday)
AUGUST: 15th Assumption of May (Bank Holiday)
OCTOBER: 9th Festivity Day of the Valencian Region | 12th National Day of Spain (Bank Holidays)
NOVEMBER: 1st All Saints' Day (Bank Holiday)
DECEMBER: 6th Spanish Constitution's Day | 9th Immaculate Conception of Mary | 25th Christmas Day (Bank Holidays)