When:
2019-08-06T09:00:00+02:00
2019-08-06T09:15:00+02:00
Where:
03517 El Castell de Guadalest
Alicante
Spain

Guadalest & Algar Falls and Altea- The Jewels of the Costa Blanca           
2 of the most stunning places in the Costa Blanca in 1 day! Spend an hour and a half at the picturesque nature reserve ,the Algar Falls , to see the waterfalls, before moving on to beautiful medieval Guadalest, reputedly the most visited village in Spain! Stroll through the traffic free streets , with an array of lovely shops and restaurants, up through a rock tunnel to Plaza de Castillo, where you will be rewarded with truly lovely views!
20 € adults/10 € children (12 years and under) *Entrance to Algar Falls an additional 4 € adult/ 2 € children,  payable on entry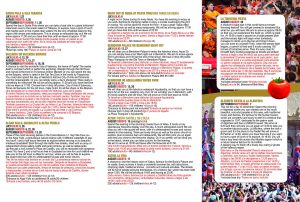 To see all tours arranged by Bus 2 Click this link