When:
2019-10-12T00:00:00+02:00
2019-10-13T00:00:00+02:00
The Fiesta Nacional de España (National Holiday of Spain) is a Spanish public holiday that falls on October 12th. Read on to discover the history behind the celebration.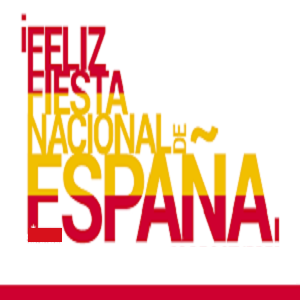 Spain's National Day commemorates the arrival of Christopher Columbus in the Americas and is also sometimes known as Día de la Hispanidad, or Hispanic Day. If October 12 falls on a Sunday, the holiday is usually moved to the following Monday so Spaniards can still have an extra day off work.
History
Italian-born Christopher Columbus set off from Palos de la Frontera in southwest Spain on August 3, 1492. Just over two months later he arrived in the "New World", landing on an island that is now part of the Bahamas on October 12, 1492. Columbus, who was sponsored by the Spanish monarchs Ferdinand of Aragon and Isabella of Castile, was actually looking for a western route to India but instead stumbled upon the Americas, a continent that had been largely unknown to Europeans. The discovery led to a period of rapid exploration of the continent.
Día de la Hispanidad was first celebrated in Madrid in 1935 and was made an official public holiday in 1981. In 1987, its name was changed to Fiesta Nacional (Spain's National Day), removing any reference to Spanish colonialism.
Around the world
The day is also celebrated around the world: in the United States it is known as Columbus Day; Día de las Américas (Day of the Americas) in Uruguay and Belize; Día de la Raza (Day of the Race) in Mexico, Chile and Colombia; and Discovery Day in the Bahamas. While in the United States, Columbus Day is a chance for Italian-Americans to celebrate their heritage, in much of Latin America, Día de la Raza has come to symbolize the opposite of Columbus Day—a celebration of native cultures and traditions that resisted the arrival of Europeans on American soil.