When:
September 29, 2019 @ 11:45 pm – September 30, 2019 @ 2:00 pm
2019-09-29T23:45:00+02:00
2019-09-30T14:00:00+02:00
Where:
Av. Costa Blanca
03760, Alicante
Spain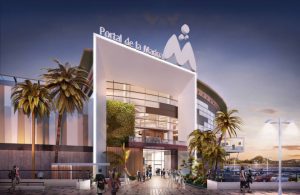 The Portal de la Marina Shopping Centre has organised a morning of sports activities for children on Sunday 29th September . These activities are organised together with the TONUS Municipal Sports Schools and offer children an experience with the sports club for free.
From 12:30 to 13:30 hours, all children who want to participate in a mini tennis tournament or learn martial arts with a Brazilian Jiu Jitsu masterclass . And for everyone, including adults, there will be an exhibition by Máximo García of Brazilian Jiu Jitsu.
All activities are free, to promote physical exercise among children and to promote a pleasant and healthy environment. At the end of the day there will be a "Germanor" meal of which all young athletes and their companions can partake.
Sports activities program on Sunday, September 29
Marina Portal (Avenida Costa Blanca, 1.03760 Ondara (Alicante)
-11: 50 Welcome
-12: 00 Brazilian Jiu Jitsu class
-12: 00 Mini tennis tournament
-13: 00 Exhibition of Brazilian Jiu Jitsu (Máximo García)
-13: 30 End of activities
-13: 45 Lunch of " germanor "(childrenand parents) in the restaurant area of ​​the Shopping Centre
If you want more information, call 966 439 771 or 672 55 05 78, write to [email protected] or connect to the social networks of Portal de la Marina.