When:
June 23, 2021 @ 9:30 am – 1:00 pm
2021-06-23T09:30:00+02:00
2021-06-23T13:00:00+02:00
Where:
Salt
Av. de Ultramar
2, 03738 Xàbia, Alicante
Spain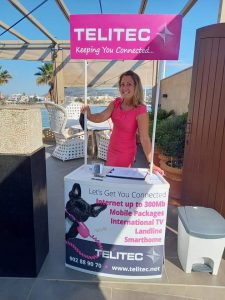 The next Business Brunch will be back in Javea at Salt on Wednesday 23rd June 2021, we did one here in April and it was perfect as they have a lovely big terrace where tables are 2 metres apart and the views are amazing!  As you all know we do move around tables, please make sure you have your mask with you.  Whilst we are sitting at the tables eating or drinking we do not have to wear our masks (obviously if you feel more comfortable wearing your mask then of course please do).
We will start at 10am, unlike previous meetings you need to sit on your table straight away and someone will come to you to take your order for tea or coffee.  Please just make sure you are there before 10am.  There will be no buffet at this event due to restrictions.  There will however be some plated options, Full English, Eggs Benedict with either bacon or salmon and Toasted Avocado, Bacon and Egg Sandwich.  They have also said there will be a vegan option on the day.  If you can let me know what you would like to eat I can pre-order which might help us to get going quicker on the day.
The price will stay the same, 10€ to include breakfast a tea or coffee and water will be on the table.
Orders can also be taken on the day so please arrive before 10am (or if you do know what you would like already please let me know via email as mentioned above), I would like all orders to be taken by 9.45am to make sure we are sat down by 10am and all food will be brought out so we can network as usual.
The first table is more relaxed as you will be eating with the other businesses on the table so you will have longer to speak but on every other table you will only get 2 minutes per business so make sure you work out what to say that best describes what you do, who you are looking at working with and how you can help promote other businesses.  The point of this brunch is to make good contacts and to work as a team to help promote other peoples' businesses as we all work for or have businesses that are aimed at the ex-pat market and these clients are always looking for other products.  As the Javea brunch is quite busy please allow until at least 1pm as it does disrupt the meeting if people leave half way through.
Please invite new businesses as we can all benefit from new people attending.
Booking is essential, please confirm by email.  If you have been before I have your details but if not please send me your name, company name, company type, email address and phone number.
If you book and then realise you can´t make it please let me know at least 24hrs before the event because if I don´t know this does cause problems with the venue and messes up the structure we have on the table rotation.  We do try our best to make sure you have the chance to speak to everyone but if at the end you find there were people you didn´t sit with please stay on and speak to them.
I look forward to hearing from you soon.
Kind regards,
Gemma