Javea Jazz 2022 – Full Programme
Recurring event
see all
The Councillor for Culture, Quico Moragues, has unveiled this year's line-up, which features the Afro-Cuban pianist Chucho Valdés, winner of 6 Grammys and another 4 Latin Grammys, (including Best Jazz Album 2022).
Valdés is the most influential figure in the modern history of Afro-Cuban jazz. Throughout a career spanning more than 60 years, both as a leader of his orchestras and as a soloist, In an intensely personal style. he will perform on the evening of Saturday 6th August in a quartet. The concert will start at 22:30 pm in the Plaza de la Constitución and admission will be free.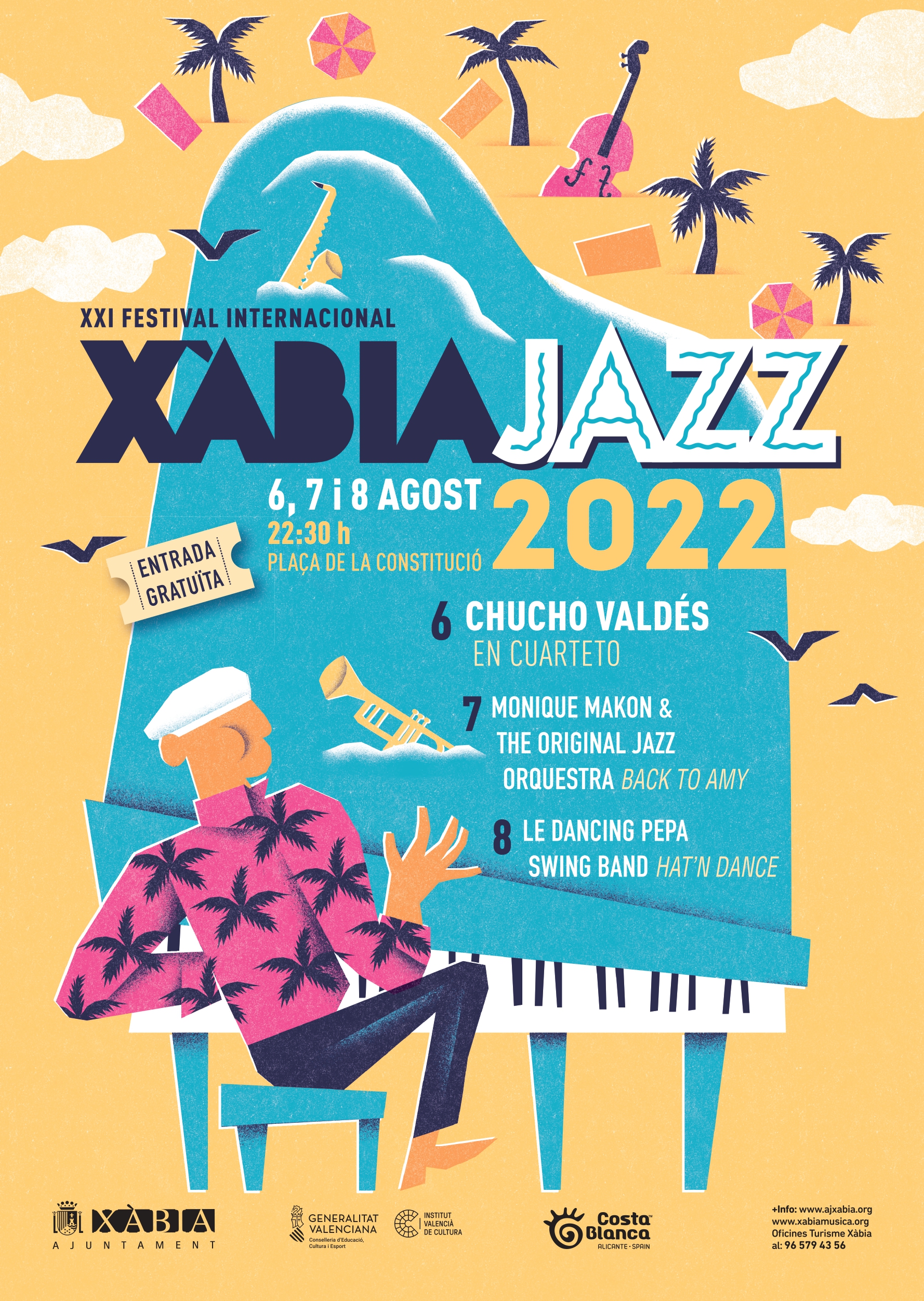 Unlike last summer, there is no capacity limit, so it will not be necessary to book a seat.
The festival will have its second round on the night of Sunday the 7th with The Original Jazz Orquestra (from the Taller de Músics de Catalunya) and the powerful singer Monique Makon will perform 12 songs from "Back to Amy" the first tribute to Amy Winehouse with a big band in Spain.
The event will close with a totally festive concert on the night of Monday the 8th, by Le Dancing Pepa Swing Band, a Valencian band specialising in the New York music of the 1920s and with an energy that revolutionises the 20's
Le Dancing Pepa was named as one of the best Swing bands in the world.
Internationally so there are several swing schools that have been interested in attending the concert simply to enjoy dancing.
The Culture technician, Pepa Roig, has pointed out that the 2022 festival is presented as fun, energetic and varied and also points out that this event has helped to popularise the jazz genre in the region and to support Valencian jazz, which has always had a place in the programmes.
Related Events