Recurring event
see all
July 6
@
8:30 am
–
10:30 am
The Agora Actual Percussion Festival kicks off its fifth edition this Tuesday, July 5th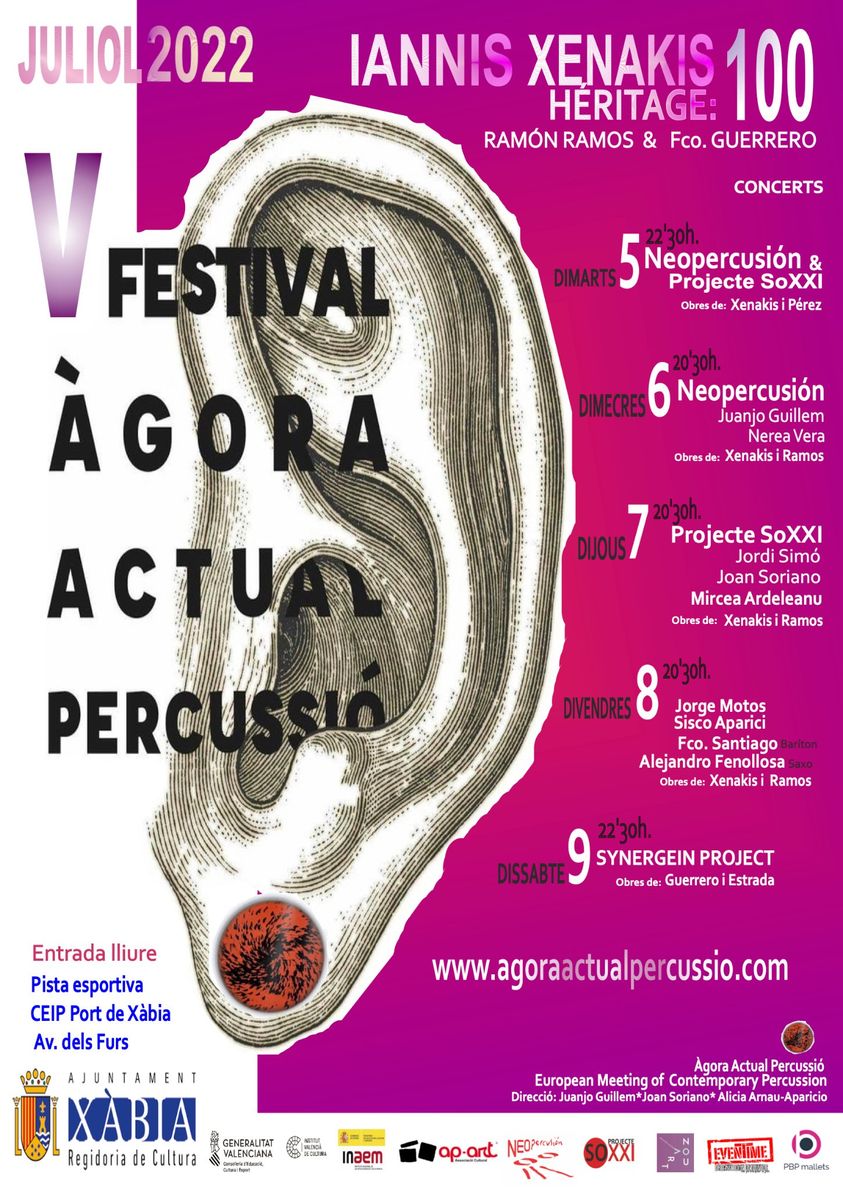 This event revolves around Iannis Xenakis, a musician acclaimed for being one of the great composers of the 20th century music and who this year has been given recognition on the centenary of his birth.
From Tuesday to Saturday, every night, there will be a free concert in the sports court of CEIP Port (with entrance to Avinguda dels Furs).
Tuesday 5th July at 22:30 the festival Neopercussion & Project SoXXI opens, with works by Xenakis and Perez.
Wednesday and Thursday you can enjoy Neopercussion and Project SoXXI, respectively at 20.30
On Friday, at 8:30 pm, Jorge Motos, Sisco Aparici, Fco. Santiago, Alejandro Fenollosa will share the stage.
On Saturday at 10:30 pm the Synergein Project will close the contest.
The festival, organized by the Cultural Council and sponsored by the Valencian Institute of Culture and the INAEM, has as a training supplement the European Meeting of Contemporary Percussion, a learning and debate forum for which the past some of the main performers, composers and ensembles national percussion and from countries such as france,uk,norway,germany,usa,italy,australia,mexico,china,portugal,switzerland, among others.
Related Events