Keep your eye on this post as we will update it as we get to know what is going on in the run up to 2022 and beyond…
Full details,times and directions to event locations can be found here on our website event calendar
Markets, Fairs and Children's Entertainment
In Javea
From now until Three Kings on 5th January, there is so much going on for the children in Javea. The full details (in English) can be found by clicking the schedule photo below..

In Alicante – Skating Rink, Toboggan Run, Christmas Markets and Santa's Place
Christmas craft market
Visit Plaza de San Nicolas, beside the cathedral for the beautiful Christmas Market. The market is filled with a number of shops which will remain open every day from the 1st December until the 5th of January from 10:00 -15:00 and 17:00 -23:00, except Christmas Day and New Year's Day.
Christmas market in Edificio Seneca
Get your hands on some great designer stuff in the Edificio Seneca in the Plaza Seneca. The stalls are open from 11:00 until 19:00, from Friday 14th to Friday 23rd.
Casa de Santa Claus
The House of Santa Claus in the Panteon de Quijano is a must spot. If you're in Alicante, your Christmas celebration is incomplete without visiting Santa. So, why not let Santa welcome you at his house instead of him visiting yours? You can also be lucky to grab some gifts from Santa!
Visit Father Christmas from 10:00-14:00 & 17:00-22:00 from the 1st to the 24th of December.
Ice Skating & Toboggan Run
Christmas is not just about gifts, cakes, and lights. You can also enjoy this festive season while doing some fun activities like ice skating and a toboggan run. Head to Plaza de Toros for the best ice skating and toboggan run experience from the 1st December to the 6th of January from 10:00 to 22:00.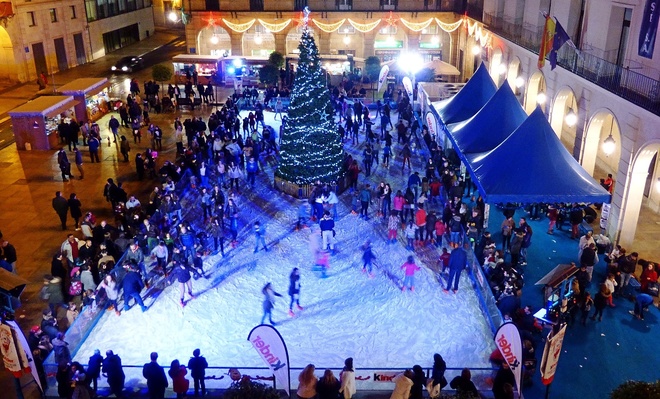 In Valencia
CHRISTMAS IN THE SQUARE OF THE CITY COUNCIL OF VALENCIA
The Handicraft Fair, which returns again after the pandemic. This time it will open on the Plaza del Ayuntamiento and not from the Plaza de la Reina due to the works. This market is essential for lovers of crafts and its products are magnificent gifts for the arrival of Christmas. Open from now until January 9th.
EXHIBITION OF CRAFTSMANSHIP OF THE COLÓN MARKET
Very close to the first one, the Mercado Colón Handicraft Exhibition will soon arrive. In this market you will find a great variety of products, from foods typical of the local gastronomy to pieces of artisan ceramics. It also offers jewelry, toys and leather goods. It will open on December 13th until January 5th from 11-14 and 17-21 hours.
CITY OF ARTS CHRISTMAS MARKET
The Christmas Market of the City of Arts and Sciences . This market, which repeats this year, will be installed under the Umbracle. Within its boundaries will be food trucks , children's activities and exhibitions of traditional crafts. From December 17th until January 9th .
UPHOLSTERY MARKET
Located in the Carmen neighborhood, the Valencia Tapiner Market stands out for originality and eccentricity of its products. Here you can find accessories, fashion, art, etc. Running from December 22nd until January 5th .
THE FIRA OF NADAL BY LUIS VIVES
This market is located inside the Lluís Vives Institute, in front of the North Station. Admission is free and it has artisan products, music, gastronomy and works made by students and former students of the center. From December 23rd until January 6th .
JUL KONSTRUKTION CHRISTMAS MARKET
Lastly, it is worth highlighting the Jul Konstruktion Christmas Market, on Calle Cirilo Amorós 77. It is considered a design market . In it there is a clear Nordic style in its fashion products, accessories and design. From December 16th until January 5th.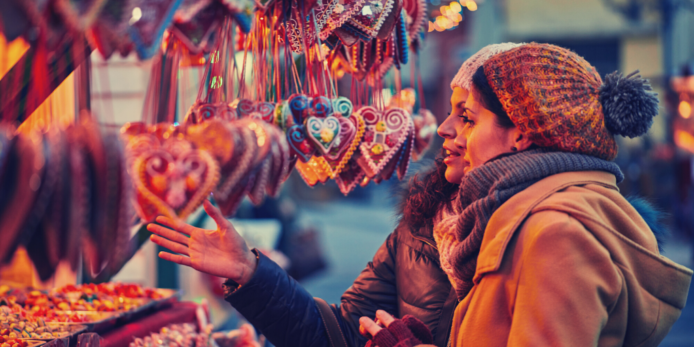 The Lights at Oceanografic, Valencia
Until January 16, 2022, millions of points of light and video projections will illuminate the different outdoor spaces of the largest aquarium in Europe in an incredible and unique experience full of magic and fun.
The Aquatic exhibition
The project arrives in Valencia in its Aquatic version, an immersive family experience that reinvents Christmas lights .
Full details and how to book tickets etc can be found on the full feature. Click the photo below…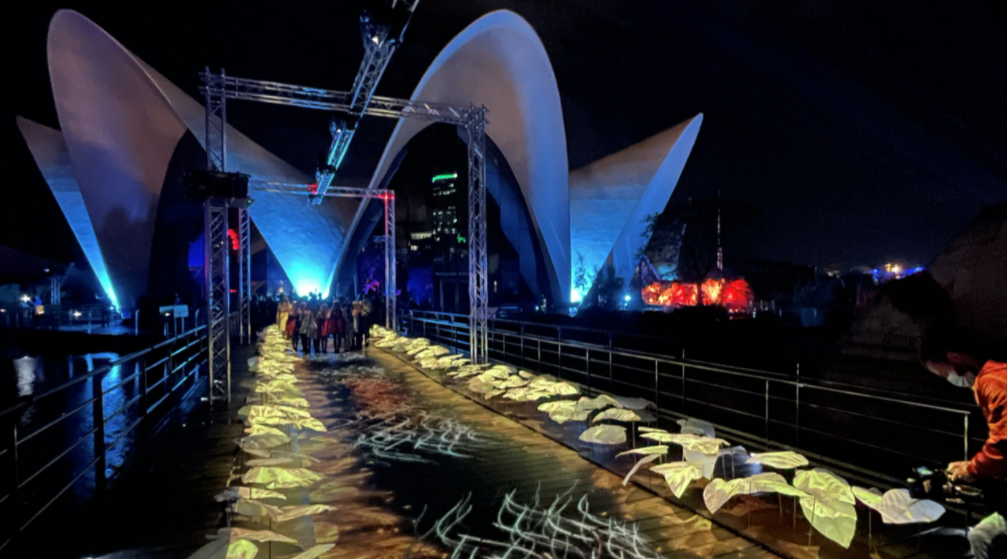 Benidorm Plaza de Navidad
Benidorm Christmas Square – with nativity scene officially opened on December 4th at the town hall square and will remain until Jan 6th.
There are lots of children's rides, stalls and the Ice Rink is back! There will also be a New Year's Eve party on Levante beach front this year.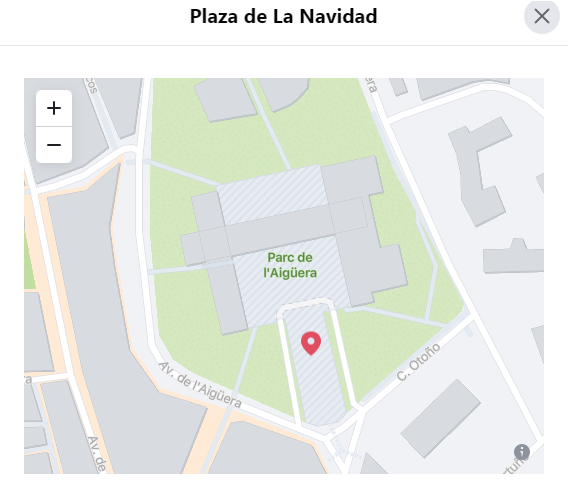 Special Events and New Year Celebrations (subject to availability)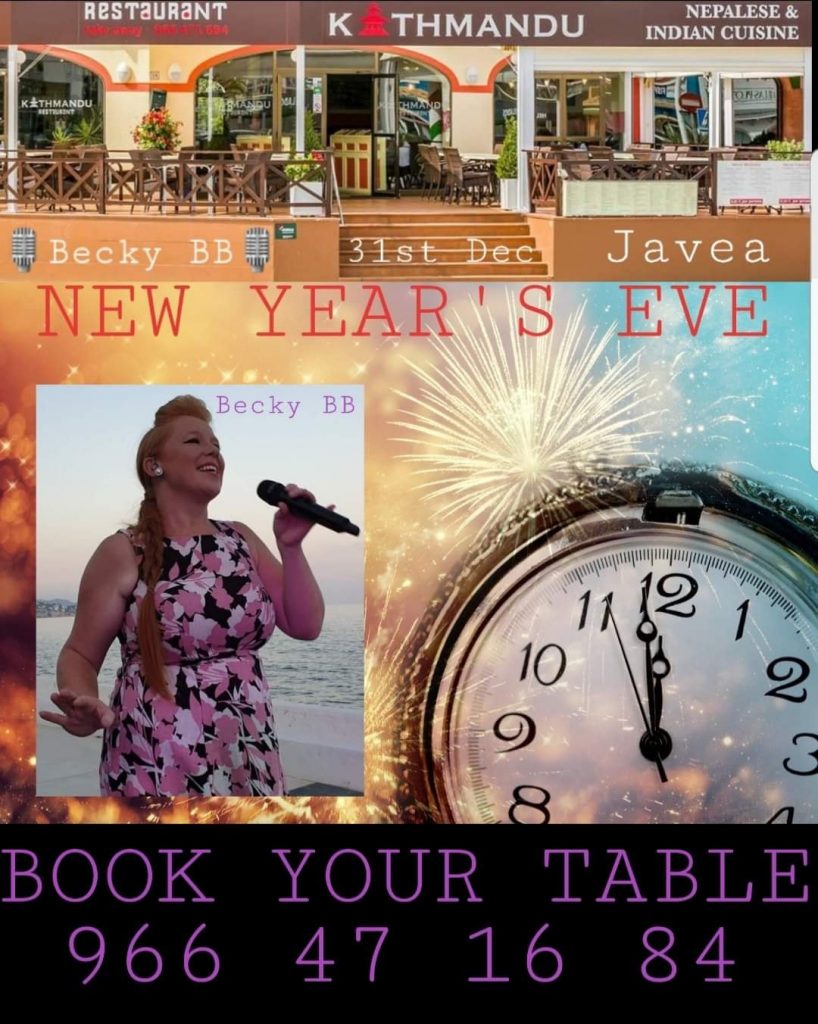 The New Year Swim on 1st January with Lancashire Bruja
You'd better start getting into that sea now so you're ready for the New Year's Day Charity Swim on the 1st of January at 13:00pm.
As many locals will remember, the 2021 swim didn't happen so let's keep them fingers crossed for 2022 & full of crazy costumes.
If any of you brave souls would like to join Steve, then pop into the bar & put your name down There is also a Charity Jar in the Bar for any spare coins you wish to donate The moneys collected will be split evenly between 2 charities which we have yet to choose.

A SUPER FUN DAY.. YEAR AFTER YEAR!!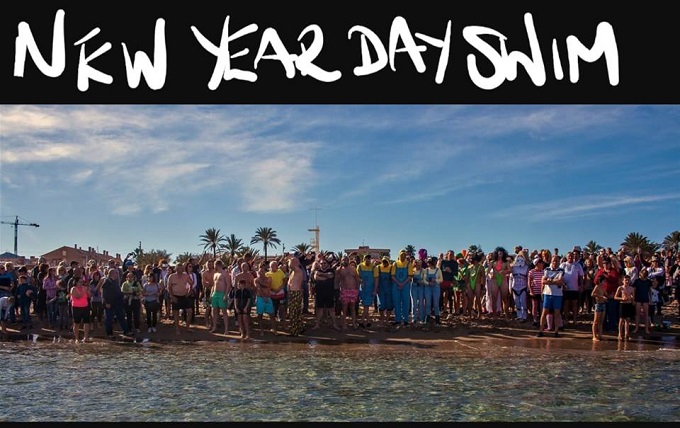 Three Kings in Javea.
After last year's whirlwind visit from the 3 Kings, Javea council is now finalising preparations so that it can revert to it's traditional celebrations with a parade full of colour and music that will bring joy to the the youngest children of the town on January 5th.
For full details and The Kings' schedule, click the photo below.
FOR ALL EVENTS, GO TO THE JAVEA CONNECT CALENDAR HERE