Click here for event news
Oct
21
Wed
Falling in English at Cine Jayan

@ Cine Jayan
Oct 21 @ 8:00 pm
When 80-year-old independent farmer Willis travels to Los Angeles for an indefinite stay with son John and his family, two very different worlds collide. Mentally declining, Willis' abrasiveness is both caustic and funny, bringing old wounds from the past and years of mutual mistrust to the surface. ​
112 min

Canada

To be decided

Drama

Viggo Mortensen
SHOW TIMES
Tuesday 20 October -20:00
Wednesday 21 October – 20:00
Thursday 22 October – 20:00
NEW THEATRE RULES:-
Jayan Cinema, will allow entry -in principle- to 50% and, little by little, it will increase its capacity.
Space will be delimited with marks on the floor that will help maintain the preventive safety distance.
The use of the mask will be compulsory in the cinema hall and access to the seats or terrace will be carried out in stages. Once inside, the seats will not be numbered or marked, so attendees will be able to sit wherever they want "under their own responsibility and taking into account that the recommended social distance must be kept". By limiting the entry to 50% of the available capacity, it is a very simple task to comply with this very important prevention measure today.
In addition to the cleaning that is carried out after each screening, the Jayán has an air regeneration system (quite innovative in movie theatres) that allows renewal between sessions, providing a higher quality of the environment. A specific poster will also be installed explaining the hygiene and safety measures adopted by the cinema and that all users must follow.
Weekly Quiz at El Cid

@ El Cid Bar & Restaurant
Oct 21 @ 8:00 pm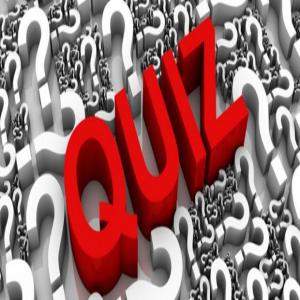 The Great El Cid Quiz, hosted by quiz maestro John Hayward. 8pm start but why not arrive early for dinner and drinks in our lovely Bistro or on our terrace with the amazing views. To help with our social distancing measures, teams of up to 4 people allowed and reservations in advance requested. 12 rounds (amongst others Sport, Entertainment, Food and Drink, Geography plus some cunning cryptics) plus picture rounds and a silly question at the end. Newcomers especially welcome. Call us on 96 640 4364 or email [email protected] to reserve your table and check out our other events, clubs and facilities
Oct
22
Thu
Javea Market Day

@ Javea Old Town
Oct 22 @ 8:00 am – 1:30 pm
Telitec Business Brunch

@ Hotel Moli
Oct 22 @ 9:30 am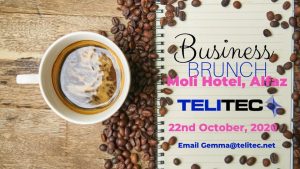 The Most Recommended Business Brunch on the Costa Blanca!
If you are running a business and need to make local connections in the Costa Blanca area, then this is the event for you.
Please invite new businesses as we can all benefit from new people attending!
After a tea or coffee and a meet-and-greet at 9.30am, we'll be sitting down for a delicious buffet brunch at 10am. Then we'll start the speed-dating-style networking so that everybody gets to meet each other. We should be finished by 1pm.
Brunch costs 10€ per person and this includes a tea/coffee and a buffet breakfast.
Email: [email protected]