Caffè Milano – The Italian Coffee House, Coffee Shop & Roasters
Caffè Milano – The Italian Coffee House, Coffee Shop & Roasters
At CaffèMilano-The Italian Coffee House®️, we are artisan coffee roasters. We roast different varieties of coffee beans, always in small batches to ensure freshness. In fact, coffee is like fruit and vegetables-at its best when consumed fresh.
The magic happens right here in our Jávea coffee shop, where we roast in-house and our customers have the opportunity to experience the coffee roasting process in person as they watch the roaster transform the beans from their natural green state to yellow, and finally to brown while they listen to the crunch of the crack and perceive the sweet and subtle aroma that comes from the roasting.
You can visit us at Calle Burdeos 9 Jávea, from Monday to Friday until 3pm. You can also order our coffee beans from our online shop and we can roast them on demand for you. Of course if you need us to grind your coffee for a specific coffee making device we can do it for you and this is an option that you can tick at the moment of purchase online:
We also offer a "click & collect" service for food and drinks. View menu here:
https://www.milanoforhome.com/online-ordering
We are members of the Specialty Coffee Association that represents coffee professionals all over the world. SCA No: 34260
All food and drink is available to takeaway, with a policy on no disposable cups 😊 for takeaway drinks. Customers can bring their own reusable cup, purchase one at the coffee shop or use the SwapCupMilano system paying a refundable deposit for a cup.
CaffèMilano-The Italian Coffee House®️ has that burning Italian passion, for food, drink and even more so, helping mother earth!
In April 2019 all single-use takeaway cups were 100% banned and since the launch of the reusable cup system takeaway customers have so far help led to stop over 80,000 single use cups going to landfill waste. Compostable or Biodegradable claims just don't cut it.......Join the reusable movement and become a Superhero!
Open your own coffee shop and roastery with CaffèMilano-The Italian Coffee House®️.
Franchise opportunities available, register your interest here:
https://quefranquicia.com/montar/caffe-milano-the-italian-coffee-house/
Authorised by Generalitat Valenciana as Coffee Roasters: EM25.00005/A.
CaffèMilano-The Italian Coffee House®️ is a registered trademark of Milano Coffee Roasters S.L. ESB01860014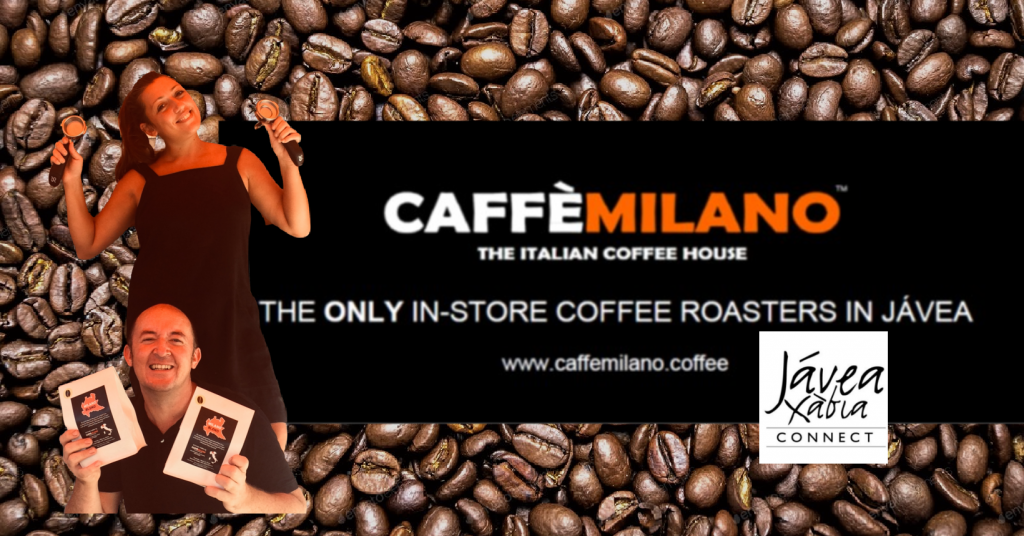 Calle Burdeos, 9, Platja de l'Arenal, Spain

,

Xàbia

03730
Returning user? Please log in or register in this submission form.
Add Review to "Caffè Milano – The Italian Coffee House, Coffee Shop & Roasters"