Clinica Veterinaria, Javea
Owner, M Carmen García Aguilera has run the El Puerto Veterinary Clinic in Jávea since 1992.
From the beginning I have tried to offer the highest quality in veterinary care both in the handling of animals and in medical care.
For this, I have invested in knowledge, attending multiple veterinary medicine congresses and courses and in clinical equipment to reach the best diagnosis and therefore be able to offer the most appropriate medical or surgical treatments to the pets that visit me. Over the years I have established important ties with them and with their owners; trying to offer my best as a veterinarian …
Our purposes:
May the animals that we treat in our clinic never feel fear, be relieved, comforted and cured, feel happy to come to see us and be cared for with the greatest affection.
In addition:
That the patients we treat are cared for with the utmost professionalism, with the best means and with the necessary honesty to guarantee the trust that their owners place in our clinic……M Carmen García Aguilera
Our services:
We practice «INTEGRATIVE VETERINARY MEDICINE».
In our clinic traditional medicine is compatible with natural therapies.
We can offer all these services to attend to your pet in our clinic:
Preventive medicine
Natural medicine
Diagnosis and treatment of infectious or parasitic diseases
Internal Medicine
General Surgery
Soft tissue surgery
Dermatology
Analytical and cytology
Radiology, Ultrasound
Odontology/Dentistry
Oligotherapy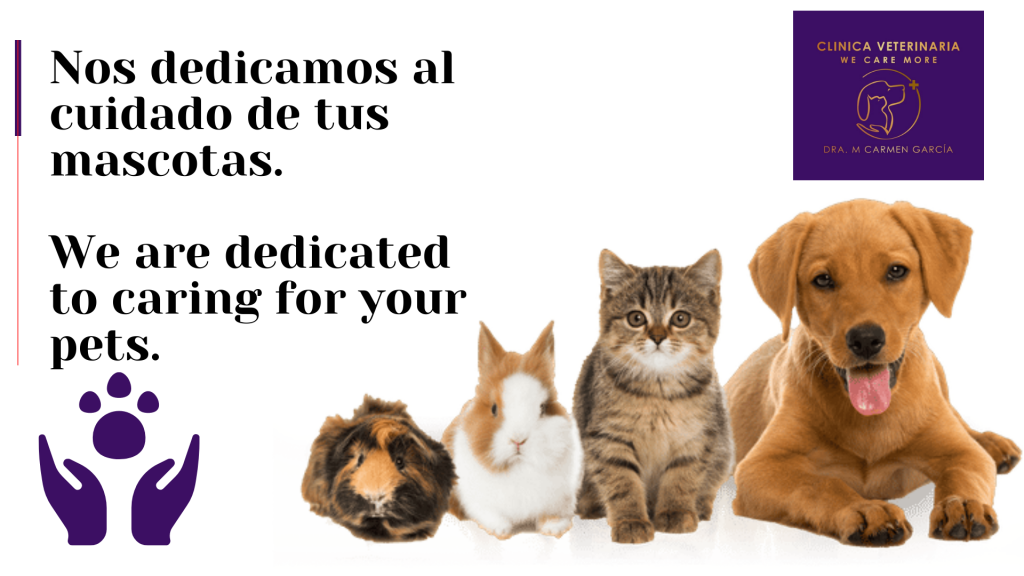 Other services arranged with other colleagues who travel to our centre or other reference veterinary centres are:
Traumatology
Cardiology
Ophthalmology
Endoscopy


Clínica Veterinaria. El Puerto, Javea

Av. Lepanto n° 8, local 10 (Entrada por la Avinguda del Furs) 03730 Jávea (Alicante)

Tlf. 965 79 35 51
Urgencias 657 82 37 84
[email protected]

Hours:

Monday to Friday: 9.30  to 14.00

Tuesdays and Thursdays 17.00 to 19.00
Saturday: 10.00 to 13.00

Ctra. del Cap de la Nau Pla, 143, Platja de l'Arenal, Spain

, blq 14  ,

Xàbia

03730