For 27 years, I have worked at being the "voice and ears" of thousands of, primarily, English speaking people who have settled in and around Javea.
I offer very personal  consulting, interpreting and translating service, which is designed to help you with your everyday issues in Spain and to improve your life when it comes to what can be rather daunting Spanish paperwork.
Despite the fact that more and more Spanish people are speaking English, it is very un-common for office workers, doctors and teachers etc, to have enough command of a language foreign to them to be able to converse adequately.
So when it comes to important issues, documents and appointments, it is important to have a Spanish speaker to "hold your hand" along the way.
Even if you speak a little Spanish, the situation gets more complex when dealing, for instance, with public institutions.  Knowing how to move within the system (as well as being aware of when you can persist, let go or fight back) is, on many occasions the key to success.
But that is only possible through real professional experience and knowledge of both the culture and the language.
And this is exactly what I do. It's my job and I love it!
Services:-
Support with official Spanish paperwork., obtaining legal papers such as NIE, SIP, the newly introduced TIE card & Residencia.
Legal sworn translations
Facilitating administrative processes.
Support in registration processes for public schools,

health centres, etc. 

Assistance in private processes such as Purchase/Sales etc
Wills and testaments.
Spanish classes, both in groups and in private classes. From beginners to advanced level.
Translations of certificates, judgements, etc.
General translations both written and oral.
Assistance when visiting Notaries in legal processes such as wills and property transfers.
I am also the president of Todos Juntos, Javea  a charity organisation that works together with Social Services and local schools to address some of the unmet needs of our local population. Perhaps it's a family that needs temporary help with the bills or items for their children's schooling (reading glasses, sports equipment, etc). We also help the elderly many of whom feel lonely and isolated.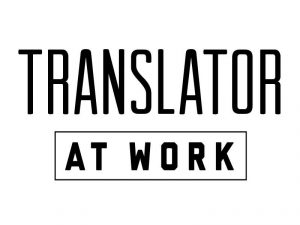 Returning user? Please log in or register in this submission form.
Add Review to "Carmen Alesanco"