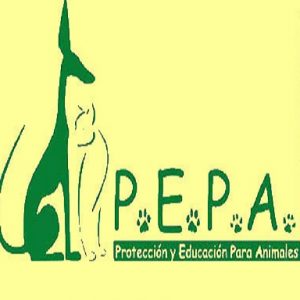 P.E.P.A is dedicated to the help and protection of animals in need.
We are not affiliated with any particular organisation. We are ready to listen and to help wherever possible and give advice.
P.E.P.A is a registered animal charity based largely in the northern Costa Blanca area and inland. We do not receive any official funding. Funds are raised through our three shops situated in La Font d'En Carros, L'Olleria and Oliva, customers are always welcome - to browse and find a bargain.  Our Teams work throughout the year organizing 'fund-raisers' .  The Events Calendar can be found on Face Book; members receive our Monthly News Letter. You can check out whats on by clicking on the whats on link or see our latest Newsletter.
Our rescues are placed in foster homes where they receive TLC and veterinary care when required, this can often be expensive long-term treatment.  Dogs remain in foster care until a fully home checked "family" is considered for adoption, we have hundreds of "Happy Endings" which is our goal.
P.E.P.A runs a feral cat sterilisation programme, within the approximate area of: Oliva – Xeraco – Alzira – Ontinyent - Xativa. Again, the extent of how much we can help depends upon available funds. The programme is managed by Joe Goodwin, the founder and ex-president of P.E.P.A. His telephone numbers are 96 280 8332 and 608693431 and email is  [email protected]
P.E.P.A has 3 shops and an online shop also. The address featured on this advert is the Oliva branch.

Calle Cervantes 26 Bajo La Font D'en Carros 46717 Valencia
46717
Returning user? Please log in or register in this submission form.
Add Review to "P.E.P.A Spain"