By Gary Stitch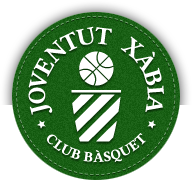 Like every summer, the CB. Joventut Xàbia brings you all its summer activity, its traditional Summer Campus, that during the month of July and the first half of August will try to enjoy all the children of Xàbia and the many holidaymakers of our municipality, with much basketball, other sports activities, boat trips and other surprises that will be discovered day a day.
From 7 to 15 years old, all interested children will be able to sign up for this activity that is in its 7th edition, and that has been hanging for 4 years in a row. The options are to sign up for a fortnight, a full month or for the most enamored to our wonderful sport of the basket, a month and a half.
This activity will be directed by coaches and monitors of the club itself, which have the title of coaches by the Basketball Federation of the Valencian Community. We will also have the exceptional help of Gary Stich, an American coach who during his career has been able to achieve university degrees in the US, and who belongs to the hall of fame of his Kentacky university and has developed much of his career as Coach in European countries such as Italy and Switzerland. In addition, all the children who sign up will be able to work in English together with Gary.
The registration period ends on June 17, and the activity will begin on Monday, July 2. Do not miss your place and enjoy a summer full of sports and surprises with the CB. Joventut Xàbia.
You can download the registration form with all the information from the following  link .