I would like….. if I may, to tell you all a story…………………
A small post on Javea Connect in February, asking if anyone was interested in doing an amateur fun production of The Rocky Horror Show resulted in interest way beyond the expectations of the poster, Darien Bowie. The idea took off immediately and rehearsals have been in full swing since March. So,  with a GREAT cast , enthusiastic and dynamic  directors and producers and a whole team of backing people with solid knowledge of their particular skill …… ROCKY JAVEA PICTURE SHOW …. Is coming and it is gonna be awesome……..
The road to "Rockyness" started off brilliantly, with everything falling into place perfectly, the charity was nominated, the sponsors were really proud to be part of the production and they were offered a venue for the performances.  Then, in May, the  "Rocky" road become a little more rocky than they had hoped and they were let down by the venue which suddenly closed its doors and left the production without a stage!
However, as they say, " The Show Must Go On" and even if they ended up performing on the Boat roundabout or Pinosol Park benches, it MUST now happen. Too much mustard had already been spilled and the seduction scenes were becoming rather enjoyable to Janet and Brad!!
I digress….. So, the day has been saved after much legwork by the producers and now, they have secured a far more grand castle for Frank N Furter & Co. in the shape of La Senieta in Moraira.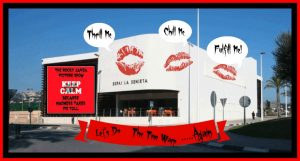 So for all you Rocky fans, who know the score, can sing the songs, dance the Timewarp and heckle the actors, get your seats reserved as they are selling faster than you can say Sonic Oscillator!!
All proceeds of the show will go to Cancer Care Javea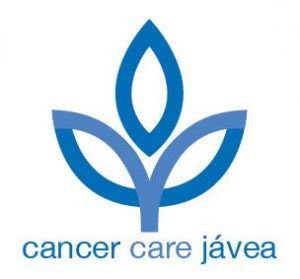 and very soon the show will have its own T-Shirts available for sale to the public both before and during performances.  Follow the Rocky Facebook page here  where you will be introduced to Director Chris, Choreographer, Rea, and Stage Designer, Georgina. Plus find out how to get your tickets!
Feel free to comment and ask questions……. we will answer … eventually… nothing wrong with a bit of an-ti-ci-paaaaa-tion .. Here's a little teaser for you…. ladies and gentlemen and fellow Rocky Horror fans.. I give you .. some of the cast…………………………………