Introduction from "Magenta" aka Terri Brown
Aah my unconventional conventionalists, you are invited to join us on a rather special evening… Yes! Not content with having us Time Warp only in Moriara, we have been brought back, by popular demand, to turn the Careline Theatre in Alcalali into Frankenstein's place.
So grab that red lippy and those impossible high heels, squeeze into a corset and backcomb your hair! Audience participation is thoroughly encouraged! It will be a night you will never forget! Bigger, better and crazier than ever.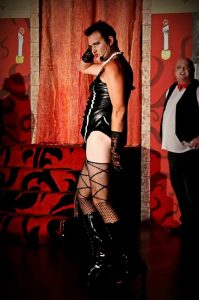 The Rocky Javea Picture Show is back!!! So…. Let's do the Time Warp AGAIN !!!!!
Tickets are already flying out the door quicker than Janet's knickers, so email [email protected] or call 634 345 014 now for yours. Just €15 per ticket, raising money for HELP of Denia for their new hospice room. (See poster below)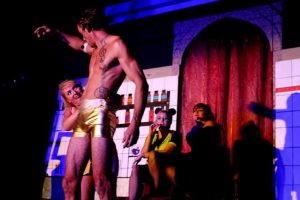 Be bad for a good cause! …and if you don't have a clue what we are talking about…just get your tickets and pop along anyway, it will be fine! Good, clean, healthy fun…honest!